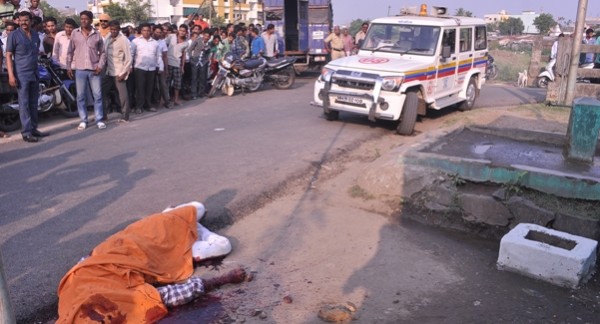 Nagpur News.
Although Diwali is a festival of light and spreads happiness and smiles, many untoward incident and accidents turns the festive occasion into one of pain and sorrow.
Many accidents and crime takes place every year during festive occasions especially during Diwali.This year was no different. Two brutal murders were recorded in Gittikhadan and Kamptee areas on Sunday binging down the fervour of this festival for residents of these areas.
In the first case, group of goons brutally murdered a youth in Shafi Nagar, Zingabai Takli over old rivalry. The accused identified as Arun Gedam, Roshan Choudhary and Monty Gedam, were arrested while their accomplice are still at large. According to the police, the accused beat Amit Anil Khandeshwar, a resident of Chhaoni, black and blue with wooden sticks and later smashed his head with a boulder killing him on the spot. The murder took place between 2 pm and 2.30 pm on Sunday.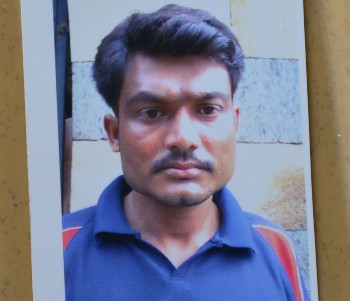 Police reached the crime scene immediately after being informed. They performed panchanama and sent the body for post mortem. The police has also started investigation soon after Arun, Roshan and Monty was arrested.
Police added that the deceased Amit Khandeshwar along with his mates had murdered Arun's son Anup alias Sajan Gedam last year. In order to avenge his death, Arun and others murdered Amit on Sunday. The cops registered a case under Sections 302 and 34 of the IPC.
In the second case, a middle-aged man was murdered with sharp-edged weapons on Sunday over a petty issue in Kamptee area. Sources said, the deceased Raju alias Rajkumar Ramprasad Pali (36) went to Trimula Bar to watch a cricket match. He stood in front of the TV and asked for the score. The accused Lucky Bais (26), Akash Mahto (28), and Vicky Ukey (23), irritated with Rajkumar's interruption started a quarrel with him. However, the bar manager intervened and asked them to leave the bar. The accused left the bar along with Rajkumar. They took him to Tatya Square where their argument turned violent. The accused then attacked Rajkumar with sharp edged weapons and killed him. On being informed, Kamptee police reached the spot and performed panchanama. Police arrested Lucky Bais while search for other absconding criminal is on.