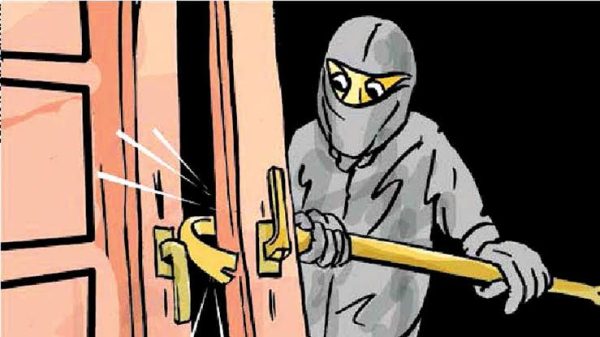 Nagpur: In an audacious act a woman was robbed of jewellery worth ₹1.35 lakh when she was in her house during a broad daylight, under Beltarodi Police Station.
In her complaint, Yogita Govindraj Shriraman, a resident of New Manish Nagar, informed Beltarodi cops that her husband had gone to work while her in-laws left for bank when the incident occurred on Tuesday afternoon.
According to police sources, Govind had gone to work, while his parents and wife Yogita were home. Yogita was sleeping in the bedroom in the afternoon and Govind's parents who are pensioners, had gone to a bank in Somalwada at around 2.30 pm.
While leaving home, they locked the door from outside. At around 3.15 pm, two men barged into the house. When they reached the bedroom, they saw Yogita sleeping there. They woke Yogita up and pointed knife to her throat. They had threatened to kill her if she made noise. Yogita decided to stay silent after the threat, the cops said.
Cops further added that following this, the robbers removed the mangalsutra, necklace, bangle from Yogita's neck. Then, they started searching for valuables in the house and they found an oil lamp made of silver at worship place. After that, they fled from the house, locking the doors from outside. Following which Yogita informed her husband about the incident.
After this, a complaint was lodged in Beltarodi police station.
Considering the severity of the case, police took immediate action. They are trying to trace the accused with the help of CCTV footage in the area.