Nagpur: Two leopards, including a cub, were found dead in the forest of Khapri village near Nagpur on Thursday morning. Preliminary reports indicate the felines could have died due to poisoning. However, Forest Department personnel were busy in finding the exact cause of death of mother-cub leopard duo.
According to reports, carcasses of the two leopards were spotted at the shores of a nullah near Khapri village. It is being speculated that the big cats could have died due to drinking of contaminated water. But the carcass of female leopard was found near nullah and the cub a distance far away from mother. Had it been the case of poisoning, how could the cub go some meters aaw from her mother. When the adult leopard could not move away from nullah how the cub walked away so much distance after poisoning, is the question pestering the forestmen.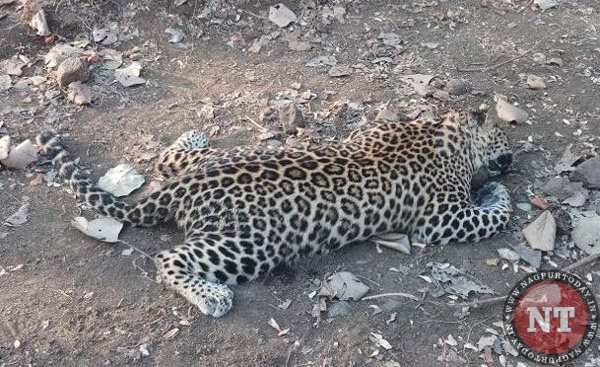 The Forest Department has launched full scale investigations to ascertain cause of death of two leopards. A team of veterinarians would conduct a post-mortem examination later in the day.