Adhering to traffic rules can sometimes lead to road mishaps. Well this is really a weird inference. Well that is what happened at around 7:45 pm on March 8, 2015 at Shankar Nagar Square.
The victims are identified as Chitra Taide 58 years old and a resident of Laxmi Nagar was driving a Scooty Pep Plus bearing RTO Registration No. MH-31 / ER 9520 and the pillion rider identified as Vaishali Vasant Tupe aged 38 years and a resident of Laxmi Nagar. These two victims were travelling from LAD College Square to Alankar Talkies Square. At Shankar Nagar Square, just as she reached the square, the traffic Signal were about to turn red. As a conscientious citizen, the driver of the Scooty Pep Plus Chitra Taide braked the vehicle.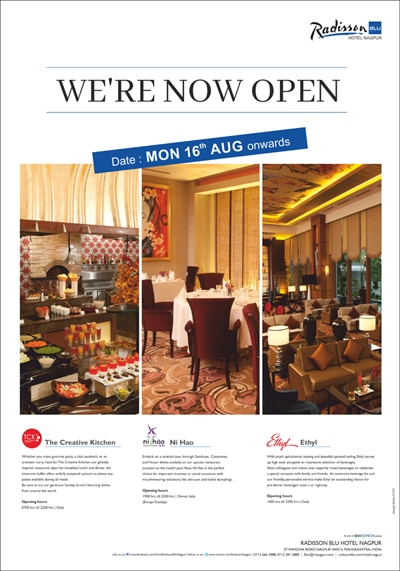 However, the Auto-rickshaw driver identified as Sitaram Atram aged 45 years and a resident of Borgaon who was coming from the rear assumed the ladies to cross the signal. When the ladies braked their vehicle and stopped the vehicle, he rammed his auto bearing RTO Registration No. MH-31 / EP-0699 into the Scooty Pep Plus. This caused both the driver and the pillion rider of the Scooty Pep Plus to fall down and sustain critical head injuries. Both of them were rushed to Wockhardt Hospital, where they are undergoing treatment.
When the Auto rammed into the Scooty Pep Plus, the Auto overturned and two passengers seated in the Auto which included a five year old child and a lady too fell down. The auto-driver had taken them to Gandhi Hospital in LAD College Square. Eye-witnesses at the scene claimed that the Auto-rickshaw driver was drunk at the time of the mishap.
Nagpur Today contacted Wockhardt Hospital who said that 58-year-old Chitra Taide is being taken for CT-Scan which alone can reveal if she has sustained any major injuries to the head. The pillion rider is however not critical, claimed the Doctors at Wockhardt Hospital.
PSI  P.D. Jadhav is investigating the case.