Nagpur: Days after Shiv Sena announced formation of executive for the city unit of the party, it received a jolt as two key leaders along with their supporters joined Congress. Shiv Sena's City Deputy Chief Rajat Deshmukh and Women's Wing President of party's South-West Nagpur segment Sanjana Rajat Deshmukh along with their 250 supporters embraced Congress in the presence of City President Vikad Thakre.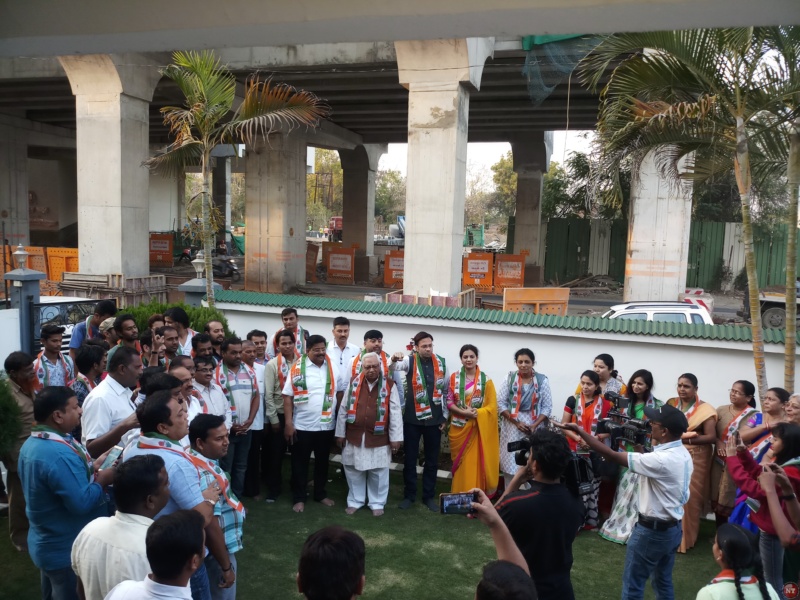 Citing reasons for dumping their parent party, Deshmukh couple said that they participated in many agitations and programmes when they were in Shiv Sena. But the top leaders of Shiv Sena never showed interest in strengthening the organisation whenever they were called on. Working in Shiv Sena was becoming harder and harder due to bickering. "We reposed our faith in the leadership of Vikas Thakre and joined Congress," Rajat and Sanjana Deshmukh said.
Along with the Deshmukh couple, their supporters who joined Congress include Amarjit Mujumdar, Rakesh Shivhare, Sachin Bankar, Abhimanyu Bangar, Mandar Chikhlikar, Ananta Labhe, Mahesh Hiwarkhedkar, Harish Joglekar, Prashant Vijaykar, and dozens of other supporters.