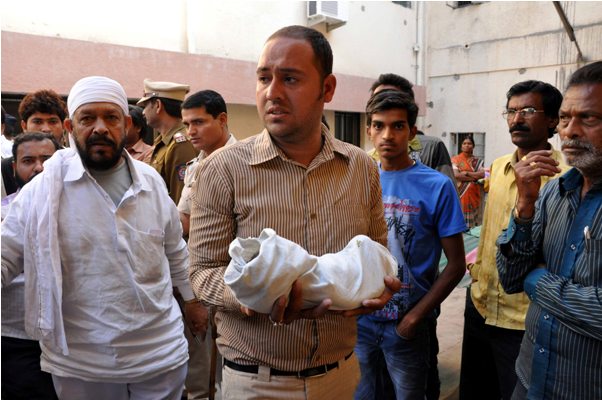 Nagpur News: Unruly people including the National Congress Party workers gathered at Daga hospital in Gandhi Bagh on Saturday and shouted slogans against the hospital administration after two new born babies died under mysterious circumstances at the hospital's delivery ward. As the people went aggressive, Medical Superintendent Dr Khedikar had to come out of the hospital and assure detailed probe into the matter through the inquiry committee. The party workers have warned of launching the "thappad agitation" (slapping the doctors) if the erring doctors are not brought to the book.
Sources informed that both the expecting mothers were admitted to the hospital on Friday night. Parents of the bereaved new born babies sensed fishy as they blamed that the doctors kept them in the dark about the incident.
Mohammed Arif of Shanti Nagar brought her wife Shaheena Parveen to the hospital around midnight Friday after she complained of labor pain. Arif alleged that her wife continuously screamed in excruciating pain but the doctors kept ignoring her and did not took her to the labor room. She cried for the whole night and only in the morning was she informed that her baby was no more. Arif said that the baby could have been saved had her wife was given timely attendance by the doctors.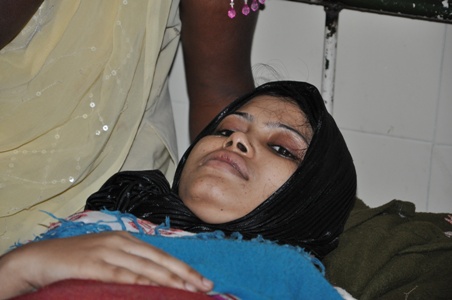 Meanwhile, it was learnt that Asha, 30, wife of Prabhakar Pouniker resident of Binaki Mangalwari also lost her newborn in the hospital. She said the doctors initially did not inform anything when they query about the baby. "Later they told us that the baby could not be saved. The doctors handled the situation carelessly. Stern action should be initiated against such ignorant surgeons who overlook all ethics while handling the patients", he said.
Following the incident the relatives of both the parents gathered at the hospital. Later, as the news spread, the NCP workers also rushed to the hospital. NCP city president Ajay Patil along with other party workers then took the reign and advanced towards the premises and shouted slogans. They demanded stern action against the doctors for gross negligence.