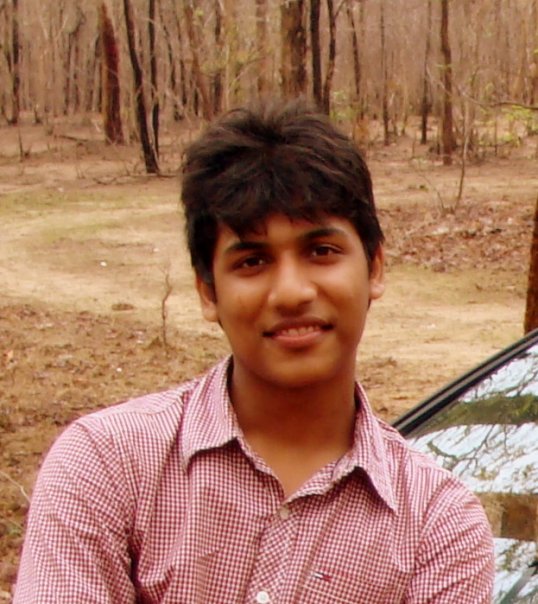 Anurag Gupta a mere 23 year old budding Businessman sets his sights on expanding his father business. He is the son of the famous Padmesh Gupta of Gupta group. The Gupta's  have business in various sectors ranging from Coal,Energy,Infrastructure and more. Nagpur Today got candid with Anurag abut entering his dad's business and what would be his plans for the future.
Marcello : Tell me something about yourself
Anurag: Basically people do have lot of wishes at my age but practically speaking i like being into business because its obvious what practical knowledge gives you, books cant. Books can teach you  to a extent  but the practical knowledge we gain by entering into the field is very different. The challenges which you get in market will help you prove yourself.
Marcello :When u started this?
Anurag: It's just been an year.
Marcello :When did you get inclined towards business.
Anurag: Actually I was in 10 std when I entered here, from there only I started my training, I have done my BBA and completed my third year from Kingston University(UK). I use to get training from my senior members of my company. And then I have done International Trade and Finance from University of California, Berkeley.
Marcello :What makes you move towards your dad's business?
Anurag: Since childhood I am looking at him and what he is earning and it gives you happiness then you yourself get interested in doing the same. And especially I was really interested in business when I was just 16 but as even degree is important so I entered in business one year ago.
Marcello :How does your work in this organization fit your professional mission or experience?
Anurag: What I currently look in my company is strategic planning and operations. Prior joining my company I was looking at the operation and field of the company in which I use to visit every department and you can say I use to roam the entire company or the factory. The next thing I use to do was trying to meet the employees of the company, spent time with them and understanding their problems and working towards solving them.
This helps me to strategize plans for the company and also helps me knowing my employees. Finally I would say I strategize and make plans for my company in order to take my company to  new heights.
Marcello :Do you like your particular area of work or you want to explore any other area in your Organization?
Anurag: I definitely like what I am currently doing i.e. strategy and planning but I would also want to expand my trading business into the agritrade business. We have also been awarded GTP status in Singapore for coal but I would want to attain the same GTP status into my Agritrade business.  I see Agritrade as the biggest business in India & abroad as well.
Marcello :What are your career Goals for the next three and five years ?
Anurag: If you talking about next 3 years I would want to expand my power business and get into power distribution. In next 5 years our group is aiming to import 15 billion tons of coal. In infrastructure business we are looking for ports and logistic services and in terms of mines. we are looking to have reserves of around1 billion tons and currently we have 250 million tons. In power industry we are targeting 3000 MW of Power.
Marcello :What is your work schedule.
Anurag: My schedule is simple like 9 am to 9 pm.
Marcello :What is your work style?
Anurag: See I feel if you want to expand your business you should know how to delegate your work .
Marcello :Are you bossy?
Anurag: No I am not bossy, I want to know their basic problems. Many times we don't know what kind of problem they are facing. Basically if you want to expand your business then you should understand them and develop team leaders among them.
Marcello :Are  you a leader or a follower?
Anurag: I am a leader cum follower.
Marcello :What are your strength and weaknesses?
Anurag: My strength is my strategy and planning. The way I strategize and plan for my company is something what I love to do. It gives me a sense of positivity. On the contrary my weakness is towards the mining sector as I have not being expose to much in that particular area of my some point  but surely I will look forward to improve on it and turn this weakness into my core strength.
Marcello :How do you keep yourself motivated?
Anurag: As I said before the plan that I have made for rest 3 and 5 years definitely motivate me to work harder in order to reach my goals but today's world scenario is totally different. You can make plans, strategize your things but you should also have luck on your side in terms of circumstances that have come before every project that you undertake. So if I said I have 5 plans in my mind I know at least I will be able to achieve but for the remaining 2  it depends on external facts.
And finally everything you dream can not be achieved otherwise the world would be bed of roses. So you need to learn to be happy with what you have achieved and what you have got rather than crying over spilt milk.
Marcello :What are your hobbies?
Anurag: I love music (psychedelic, house) football (because of NPL) and finally listening Ghazals.
Marcello :Is there anything you would like to say to close the interview?
Anurag: Don't get carried away in life, don't get disheartened if any decision goes wrong. Follow your dreams work hard. Be confident and never give up.
 By Marcello Azavedo