Police book two accused girls who befriended with the 25-year old girl and took her out of Nagpur by luring her with a promise to provide her a job. Police launch a massive hunt to trace the girl, and the boy as whereabouts of both are still not known.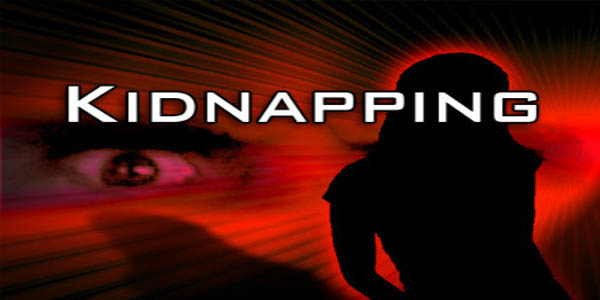 Nagpur News: In the ever growing incidents of kidnapping in order to earn an easy money, two cases of the crime have come to the fore. A young girl and a 10-year old boy have been kidnapped by the criminals. There is no clue about their whereabouts.
According to police, a 25-year old girl was kidnapped after luring her of providing a job of catering. Archana Dhande, a resident of Wathoda and Pinki alias Anita Sadmake and their accomplices conspired and kidnapped the girl. Both the accused girls, Archana and Anita trapped the girl by first making her their friend. The accused girls lured the girl by promising her a job of catering and took her out of Nagpur. Once the girl was trapped they kidnapped her.
The worried relatives of the kidnapped girl searched her from one corner of the city to another corner. But their efforts failed to trace the girl. Finally, the relatives rushed to Pachpaoli Police Station and lodged a complaint against Archana Dhande and Anita Sadmake for kidnapping the girl. Police have booked them and are searching for the kidnapped girl. The police have flashed a message to all the police stations in Nagpur and nearby towns in order to trace the girl.
In the second incident, a 10-year old boy Sujal Urkunde was lifted while he was playing in front of his house.  According to police, the boy, a resident of Sanjay Nagar Hasan Bagh, was playing near his house at about 1 pm. At the same time some unidentified persons kidnapped the boy. His mother Vandana Urkunde (34) got worried as Sujal was seen nowhere, and he did not return, too. The panic-stricken Vandana immediately approached Nandanwan Police Station and narrated the police about missing of Sujal. The police booked the unidentified accused kidnappers and probing the matter from all angles.