Two get life term in Godhra train carnage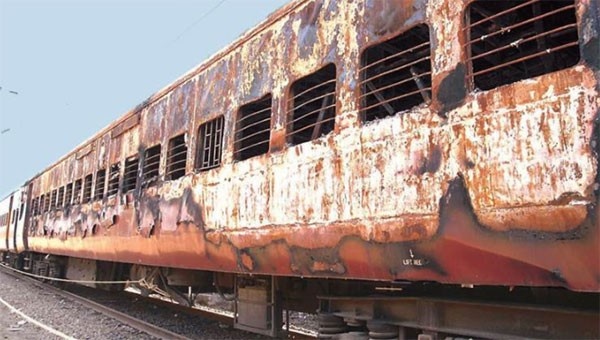 A special SIT court has held two out of five persons guilty and sentenced them to a life term in jail, for burning to death passengers on board the Sabarmati Express at Godhra in 2002.
They had been arrested during 2015-16 and were on the run for nearly a decade.
Different agencies arrested six persons, who were absconding at the time when the special court had first delivered its verdict against 94 accused in February 2011.
They were put on trial later. One of the six, Kadir Pataliya, died of cardiac arrest in January this year.
The five persons put on trial were Hussain Suleman Mohan, Kasam Bhamedi, Faruk Dhantiya, Faruk Bhana and Imran alias Sheru Bhatuk, all residents of Godhra.
Fifty passengers, mostly kar sevaks, returning from Ayodhya were killed in S-6 coach of Sabarmati Express on February 27, 2002, triggering state-wide communal riots that left at least 1,000 dead.
Investigations in the train carnage was carried out by local police before the Supreme Court transferred the probe to a special investigation team (SIT) in 2008.
However, it did not make any arrest but prosecuted 94 persons. Out of 94, then special SIT judge Jyotsna Yagnik convicted 31 persons and acquitted 63 others. Of those convicted, 11 were handed down death penalty while 20 got life imprisonment. In October last year, Gujarat high court reduced the death sentence to life imprisonment for 11 convicts. The HC also directed the state government to pay compensation of Rs 10 lakh to kin of the victims.