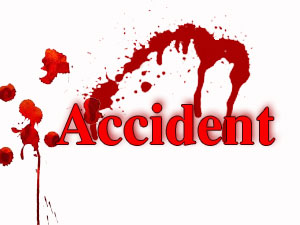 Nagpur News: In separate mishaps on Monday, a rashly driven Starbus knocked dead a 40-year-old woman at Morbhavan Square while a 55-year-old man was killed by speeding truck in Kalamna area.
Tarun Kundu, a resident of Kawrapeth, was driving the scoter while his relative, Vijay Bhagat, 26, a resident of Dhammadeep Nagar, was riding pillion. Police said the duo was heading from Chikali Square to Deepti Signal when the speeding truck driver knocked them down. Tundu came under the wheels of the truck while Bhagat fell on the other side, sustaining serious injuries. He has been undergoing treatment at a private hospital. Truck driver, Mohammad Shafiq, 21, has been arrested by Kalamna police.
At Sitabuldi, Sunita Thakur, 40, was knocked dead by star bus at Mor Bhavan Square on Monday evening. She was walking to bus stop when the bus driver knocked her down.