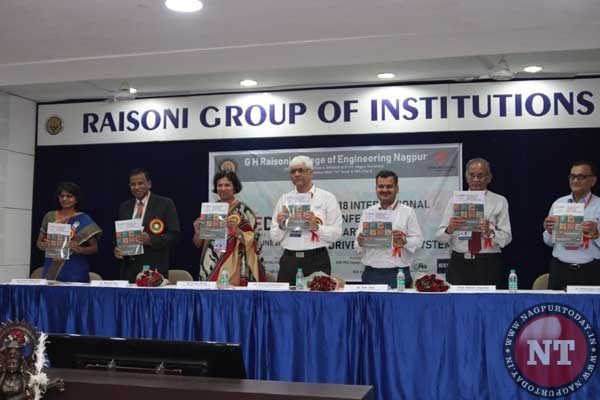 Nagpur: A two International Conference on Smart Electric Drives and Power System under the guidance of Institute of Electrical and Electronics Engineers (IEEE) began from Today in Swami Vivekanand Hall of G. H. Raisoni College of Engineering. The International Conference was inaugurated from the hands of Chief Guest Dr. Sivaji Chakraborti chairman of IEEE, Indian Council and Director of NIT, Calicut along with Dr. Kalyan Sen, CEO of Sen Transformer, USA, and Guest of Honour Dr. Ashok Tripathy.
The conference is organised by the department of Electrical engineering under Power and Energy society of IEEE which provides the largest forum for sharing the latest in technological developments in the electric power industry, for developing standards that guide the development and construction of equipment and systems.
The topic of the conference will be relevant with current scenario which aims to bring re-searchers, academicians and Industry persons together and discuss about the problems and give solutions.
Three plenary sessions were organised on day one with the topics for Session 1 was e-mobility, session 2 was on Renewable energy sources and the plenary session by Dr. Sivaji Chakravorti on the topic Non-Invasive Electrical Methods for condition Monitoring of Transformers where he guided the researchers on Transformers. He urged the students to bring discipline in life as it will be beneficial in their daily life he also urged to follow academic ethics and be careful while writing and presenting research papers.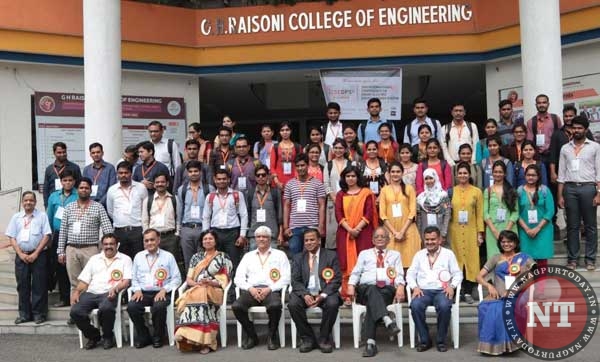 The second session was addressed by Dr. Kalyan Sen on Smart Power flow Controller. The third session presented by Dr. Ashok Tripathy was in the context of emerging scenario in energy and Power related to Indian Power Sector.
A Total of 135 authors have submitted their research work for the International Conference in which 83 papers are selected for oral presentation.