Nagpur: Midas Medical Foundation and Research Institute,Nagpur has planned to hold a two-day conference 'Gastrocon-2015' from January 10 to 11, 2015 at the Hotel Centre Point,Ramdaspeth, informed director of institute Dr Shrikant Mukewar in a press conference in the city on Tuesday evening.
During the conference, there will be discussion related to disorders of stomach, intestines and liver, especially for practicing physicians and general surgeons.
The conference will be held in two sessions – morning and afternoon. The morning session will he from 10 am to 1 pm while afternoon session will be held from 3 pm to 6 pm.
The conference includes interactive sessions, panel discussions, case based discussions and lectures related to various topics such as neo-esophagus – esophageal regeneration, per-oral endoscopic myotomy in Achlasia Cardia, endoscopic ultrasound – diagnostic and therapeutic role in clinical practice, manometry in G I practice, fibroscan, liver failure, alcoholic liver disease, jaundice in ICU, renal failure in liver disease etc.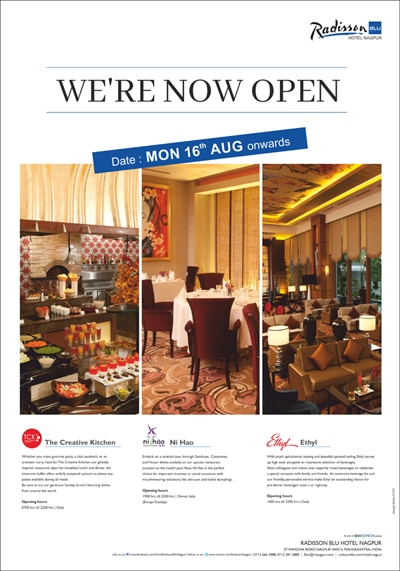 Nearly 950 doctors from Vidarbha and Madhya Pradesh have registered for the conference as delegates. There are 60 faculty members which include international speakers like Dr J B Dilawari from United Kingdom and Dr Kulwinder Dua, a gastroenterologist from Milwaukee, United States of America. Apart from these, faculty includes reputed national figures like Dr Yogesh Chawla, director of PGI, Chandigarh, Dr DNageshwar Reddy, director of Asian Institute of Gastroenterology, Hyderabad, Dr Amit Maydeo, chief endoscopist, Balveo Institute of Digestive Sciences and Dr Randhir Sud, director of Gastroenterology, Medanta Institute, New Delhi.
This conference is organised by Midas Medical Foundation and Research Institute, once every two years. Intention of holding such a big event is to update the delegates about latest developments in the field of gastroenterology and hepatology, informed Dr Mukewar.
In addition, there are going to be two public lectures on January 10 at 4.30 pm at Hotel Centre Point. The topics will be 'Obesity and Liver' which will be discussed by Dr Ajay Duseja, professor of hepatology, PGI,Chandigarh. Dr YKChawla, director, PGI,Chandigarh will speak on 'alcohol and liver' in the public oration. The public oration will be held by Midas Medical Foundation in association of 'Dnyanyoddha' organisation. Dr Mukewar has appealed people to attend these programmes.
Dr Vaibhav Ganjewar, Dr BhauRajurkar, Dr Sharad Deshmukh, and Dr vijay Varma were also present in the press conference. Dr Shrikant Mukewar (centre) giving information about 'Gastrocon-2015' while (left) Dr Bhau Rajurkar and Dr Sharad Deshmukh look on during a press conference in the city on Tuesday.