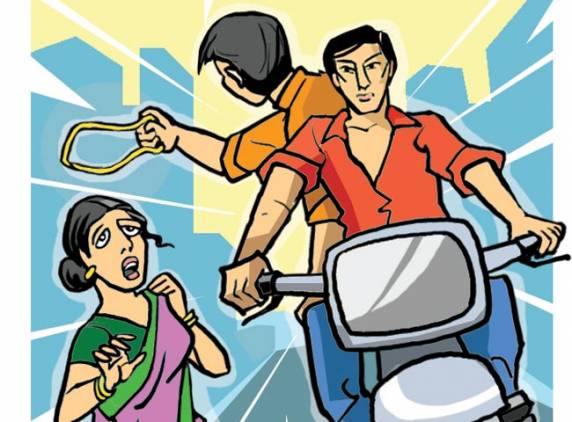 Nagpur News: In ever growing terror of chain-snatching, a woman was relieved of "Mangalsutra" by two scot-free goons, who, it appears, have no fear of law, and the law protectors, too.
According to police, the victim one Manda Nagrale (62), a resident of RMS Colony, Old Subedhar Layout, was returning home along with husband Hiresh and daughter Dr Snehal Samarth after attending a marriage ceremony at Soubhagya Mangal Karyalaya at about 8.00 pm.
However, when the family almost reached their home, suddenly two unidentified youths, riding a black-coloured motorcycle, slapped the 62-year old Manda with great impact and snatched the "Mangalsutra" worth Rs 80,000 from the neck of Manda. And even before the bewildered Manda could sense something amiss, the two goons sped away leaving them no option but to complaint Hudkeshwar Police. The police have registered an offence and are searching for the two goons.