Tragedy strikes Meshram family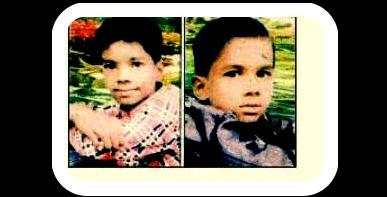 Nagpur News.
Tragedy struck Meshram family of Kamptee when two of its young members were drowned in Wainganga river on Wednesday.
Identified as Ajay Tarun Meshram (14) and Rohit Tarun Meshram (10), the deceased were residents of Sailab nagar, Kamptee. The young boys along with their parents were going to visit their grandparents at Chichgaon village in Balaghat district.
According to information, it is mandatory to cross Wainganga river to reach Chichgaon from Kamptee. On Wednesday, Ajay and Rohit along with their parents boarded a boat to cross the river. But the boat became unstable and overturned midway. Other passengers and their parents managed to swim to safety but Ajay and Rohit were drowned in the mishap.
As per information, Ajay was a student of std. IX while Rohit was studying in std. V in Avinash High School, Kamptee.