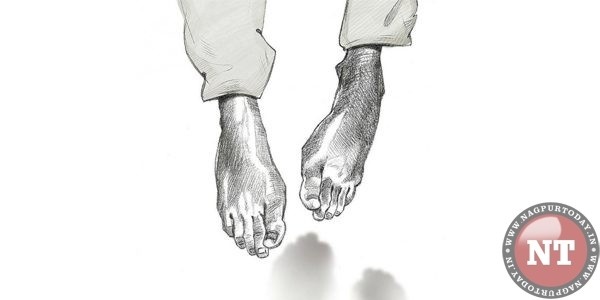 Nagpur: Nandanvan police booked two bookies on the charges of abetting an elderly man to commit suicide over 'satta' money.
A resident of Plot No. 298, New Nandanvan, Tarachand Ramavtar Agrawal (59), had ended his life at his residence by hanging to the hook of roof with the help of a rope between 9 am and 7 pm on May 27, 2018. Nandanvan police at that time had registered a case of accidental death and launched thorough investigations.
During the investigation, cops came to know that the two accused bookies, Chandan Khatri alias Soni, resident of Kapil Nagar, Jaripatka, and Ravi of Kamptee, were tormenting Tarachand Agrawal frequently over 'satta' money. Fed up with the ordeal, Tarachand committed suicide on May 27, 2018, by hanging at his residence.
Nandanvan API Gadge, based on probe and a complaint lodged by Deepak Tarachand Agrawal (30), booked the two accused under Sections 306, 34 of the IPC. Further probe is underway.