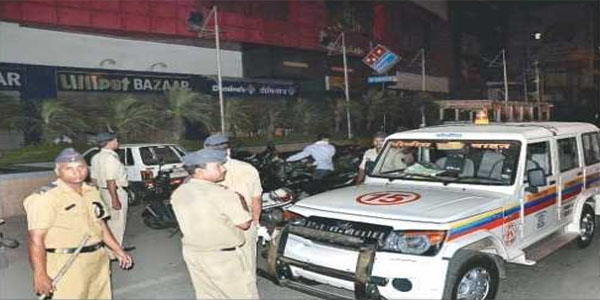 Nagpur News: Lakadganj Police arrested two and booked four for pelting stones at various malls and shops in Wardhaman Nagar, and Chhapru Nagar Square. It is to be mentioned that city traders are on strike against imposition of LBT.
Traders wanted mall owners to join the strike for which they refused. On Monday, few youths went to Big Bazaar (Wardhaman Nagar), and Dominoz Pizza (Chhapru Nagar) and asked them to close down the shops as a part of traders' strike. When the shop owners refused to close the shops, the youths started pelting stones and broke the glasses of the shops.
The youths who were indulged in the act were identified as Sachin Narayan Jadhav (30), Dhulsingh Uttam Rathor (23), and four others. Police arrested Sachin and Dhulsingh and booked other four and registered an offence under Section 336 and 427 with Sub sections 135 of the IPC.