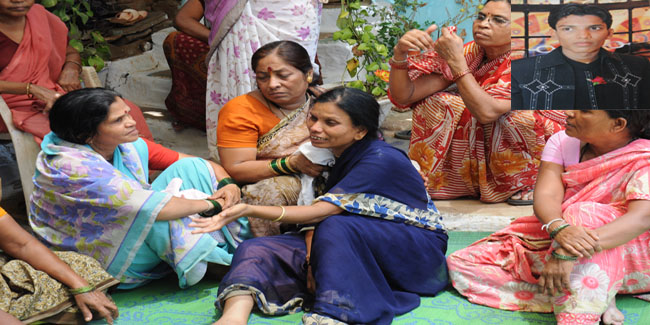 Nagpur News: Tension gripped Pratap Nagar area when body of a youth was found in a pool of blood at Jaitala Bazaar on Monday midnight. Commuters noticed a mutilated body of a youth and immediately informed Pratap Nagar Police. Police rushed to the spot and performed the panchnama. Police found a mobile phone near the body and informed his parents about the incidence.
Parents of the deceased reached Jaitala Bazaar ground but the body was already sent to Government Medical College and Hospital for post mortem. Preliminary information revealed that the deceased was Suraj Ashok Umale (20), a resident of Ambedkar Nagar Ward. Police said, Suraj worked as a security guard in MIDC Diffusion Company. After coming from office at around 6.30 pm on Monday, he received a call from his friends who asked him to join them at Jaitala Bazaar.
His sister Preeti called him at 10.30 pm for dinner, he informed her that he was with his friends at bus stop. When he did not return home till late at night, his mother Sanjivani again called him, Suraj informed her that he was coming. At around 1 am, his father went to search for Suraj at bus stop but he was not there. They received a call from Pratap Nagar Police in the wee hours of Tuesday about the murder of their son. They immediately rushed to the place.
Police said, Suraj and his friends accused Jitendra alias Bhuriya and Rakesh alias Lalya have had couple of drinks and demanded more money for liquor from Suraj. They attacked him with stones and sharp weapons when Suraj refused to pay the money. There were deep injuries at the back of his head and many scars on his face.
Police have detained the accused for further investigation and registered an offence of murder against them.
Sources said, Suraj was a student of Mokhare College and had failed in HSC examination. He gave the supplementary examination in Winter. To utilize his time and help his father, he started to work as a security guard. His mother is a social worker while his father also worked in a company at MIDC.
Police are further investigating the case.