&TV presents a magnum opus on the life of India's most beloved God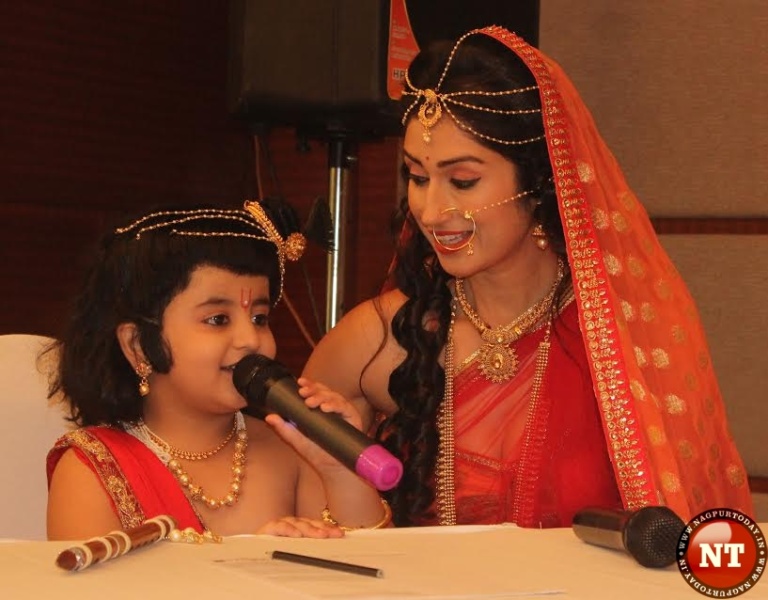 Nagpur: Makhan-chor, Nandlal, Manmohan, Murli Manohar, Sarathi…Lord Krishna has been lovingly referred with various such nicknames by his devotes. There has been no such God as evocative and mysterious as Krishna who is revered and loved by everyone. Presenting the journey of Krishna from being Gokul's Nandlal to Lord Shri Krishna, &TV brings a visual extravaganza – Paramavatar Shri Krishna. The show will unfold stories behind the various leelas which are widely known and popular. Produced by Peninsula Pictures, the show premieres on 19th June and will air every Monday – Friday at 8.30 pm only on &TV.
Paramavatar Shri Krishna will not only highlight different facets of Krishna's life but also depict the truest manifestation of making of a superhero. It's universally known that Krishna's birth was nothing short of a miracle. As a child, he stunned his elders with his philosophy and as an adult, he defied norms and charted out a new way of life. Krishna always worked towards the greater good of the society. He acted like the much-needed agent of change in an era where injustice was rampant and his strategies work in today's times as well.
With lavish sets, intricate costumes and jewelry and advanced specials effects, the show promises to be a visual delight! The stellar ensemble cast will see the talented 4-year-old child artist, Nirnay Samadhiya essay the role of the natkhat 4 year old kanhaiya. While the beautiful Gungun Uprari will play Yashodha, the talented Sachin Shroff will play Nand Baba. Joining them will be Neha Sargam, Vishal Karwal, Gulki Joshi, Chaitanya Chaudhary and Manish Wadhwa as Lakshmi, Vishnu, Devaki, Vasudev and Kans respectively.
Speaking about the show, Gungun Uprari who plays Yashodha says, "I feel extremely fortunate to have got the opportunity to play the role of Yashodha as it was my long-cherished dream to essay this character on-screen. Infact my mother has already started calling me Yashodha maiyya. The story of Krishna is something which we all have heard and known but with Paramavatar Shri Krishna we will present the story in a new light, something which has never been explored before. The adorable little boy Nirnay who plays Krishna is a powerhouse of talent. Being a mother, I am extremely fond of kids and working with Nirnay has been a delight."
Maan ke dekho mahima hai, dhyan se dekho leela hai…
Tune-in to Paramavatar Shri Krishna premiering 19th June, Monday-Friday at 8:30 pm only on &TV.