The agitation was attributed to non-fulfillment of students' genuine demands by University officials since long.

Nagpur News
The pent-up anger and frustration among students against RTMNU for non-fulfillment and neglect of their genuine demands since long erupted on none other day than the Teachers' Day. All hell broke loose at University's Mahatma Jyotiba Phule Campus premises on Amravati Road when the students stormed at the entry gates and resorted to agitation that led to unprecedented turmoil. Teachers and other staff suffered the maximum brunt as they were either not allowed to enter the Campus nor make an exit as Teachers' Day was being celebrated in dozens of departments on September 5. Requests of teachers and others as well went unheeded as the students held them to ransom.
The students, under the aegis of Dr. Babasaheb Ambedkar Vidyarthi Sanghatana, had been since past one month demanding for certain basic facilities for them. The students raised high-pitched slogans against the university and demanded immediate relief them by meeting their various demands such as proper drinking water facility in all the departments, cleanliness of the toilets, common room and removal of extra charges for mobile/laptop battery recharging in girls hostel. Other demands included wifi/internet connectivity in the Campus, extension of library timings and riddance of fees for using Physical Education ground facility near Law College.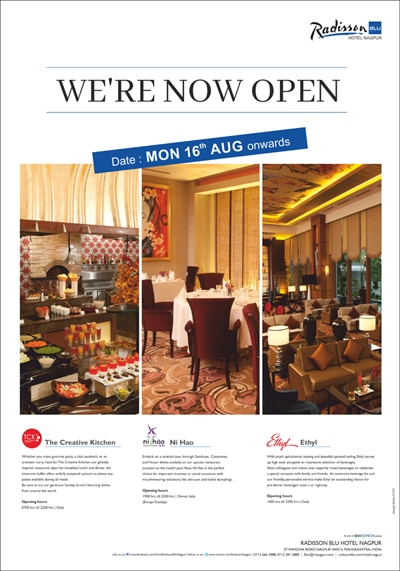 The agitation, which started in the morning, was called off around 5 in the evening after the assurances by the higher RTMNU officials.
However, due to the agitation the Teachers' Day celebration at Campus came to standstill as the vehicles of the students, teachers and university staff were not allowed entry inside the campus by the agitators. And the people who had got inside could not come out because of the road block.
Students and teachers were found themselves helpless as they could not move out of the campus due to road block. It was only after intense deliberations between the university officials including Pro Vice Chancellor Dr. Vinayak Dehpande, Registrar Ashok Gomase , Management Council members and the agitating students that the the road block was lifted at around 5 pm.

Speaking to Nagpur Today, some of the lady teachers and staff expressed their anguish over the road block. They said that they had to return homes as some had guests waiting at their place. Then there were some women who were not well but were not allowed to go out of the gate even after much requests and pleading. As a last resort, the women were seen climbing the walls and go out of the Campus.