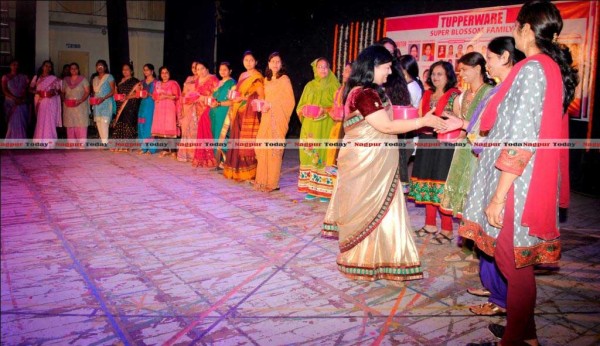 The Tupperware Super Blossom family jubilee at the Vasantrao Deshpande Hall saw the gathering of hundreds of housewives-turned-business-women, all eager to celebrate yet another year of personal change and financial independence.
Honoring Indian tradition, Lord Ganesha's blessings were invoked at the onset of the event. Rhythmic dance moves on 'Deva Shree Ganesha' (Agnipath) captivated the audience. The welcome and orientation speech by Shubhalaxmi Vazalwar – Vidharba Distributor inspired the newcomers immensely when they learnt about her journey from being a housewife to becoming a financially independent lady, while still maintaining the work-life balance.
To keep the ball rolling, around fifty managers walked the ramp in their upbeat spirit, aptly matching the beats of 'Jalwa' from Fashion. Exuberant dance performances on 'Radha on the Dance floor', Peeche Peeche aja' and a spectacular Lawni on 'Mala zaudya na ghari' set the stage on fire.
Adding a unique charm to the show, the anchor of the show Malvika Vazalwar whistled a few melodies like 'Kaisi Paheli' (Parineeta), 'Ajeeb Dastana' and 'Kabhi Kabhi' to song requests from an audience who couldn't stop gaping in wonder. The performance was received with a cheerful round of applause.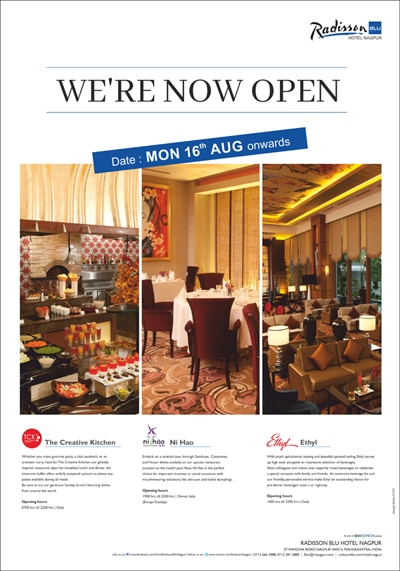 The event gave women wings to showcase their talent and creativity. Depicting the journey of a housewife to a successful businesswoman, a short musical play written by Rooma Lal enthralled everyone. While one manager danced solo on the number 'Chikni Chameli', another recited an inspirational poem making her first stage performance ever, mimicry act also highlighted the superb art of copying!
The show was organized by Shubhalaxmi Vazalwar and was anchored by Malvika Vazalwar. As the floor opened to all, one could see the aspirants set the beat for the next Tupperware event lined up, well in advance.
While prizes were given away to managers in unit sales and recruits, draws for exciting prizes kept ladies hoping to get lucky. The 'Hall of fame' achievers and 'Dream achievers' stole the show as they were felicitated to the drumming beats of 'Jai Ho' from Slumdog Millionaire and 'Stand Up' by Right Said Fred.
Living up to its name, the Super Blossom family encourages women, especially housewives, to blossom across all areas of life, be it financial, personal or social, by helping them to build their purchasing power and hence their independence, by helping them reclaim/ build their identity and hence their confidence and also by improving their decision making ability and hence their say in the household. With an ambience conducive to positive change, Super Blossom is synonymous to 'Women Empowerment' in the city.