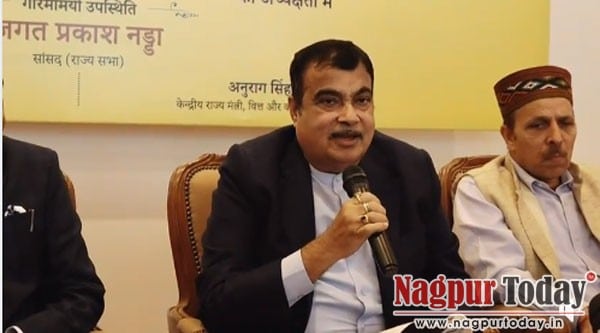 Nagpur: Union Minister Nitin Gadkari on Thursday said that India needs sound tunnel systems at strategic locations, and tunnel works worth over Rs 2 lakh crore are being undertaken across the country. World standard technology is being used to build these tunnels, he said.
He was speaking to media persons at Rohtang in Himachal Pradesh after reviewing work of Atal Tunnel. The Minister also laid the foundation and dedicated 9 222 km long national highway costing Rs 6155 crore. The programme was attended by Himachal Chief Minister Jairam Thakur, Union Ministers of State Anurag Thakur, V K singh and others.
"Himachal is compared with Switzerland. However, more efforts will have to be taken to make the State more beautiful. Road and tunnel works are going on. Toatl 23 tunnels are being built inthe State. In the coming days, 421 km long national highways worth Rs 1500 crore will be constructed in the State. At present roadworks worth Rs 10,000 crore are in progress," he said.
Gadkari further said that Himachal being a hilly state, ropeway and cable car will make it easy for travelling from one hill to another. There is a need for tunnels in the country, especially at the strategic locations, to provide all-weather connectivity. Economising the construction cost of tunnels without compromising safety is the need of the hour. He also said that India chose to construct tunnels as it has some of the most difficult mountain terrains in the world. Gadkari said that modern technology needs to be implemented in the construction of tunnels.
"Without compromising with safety, we need to reduce the capital cost of construction of tunnels by using successful practices, which are already available in the world," he said.