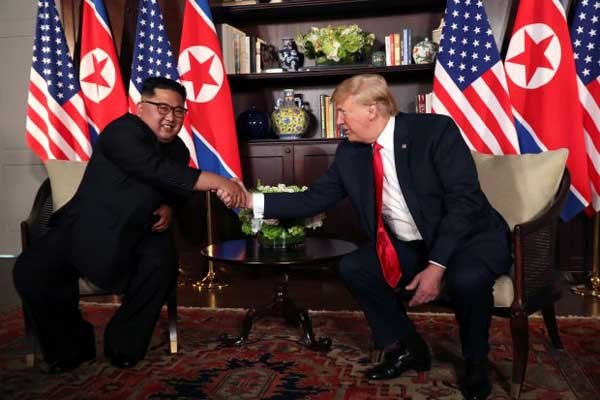 US President Donald Trump expects 'signing' with Kim Jong Un after reports ANI, quoting Reuters.
Trump and Kim emerged from their lunch looking positive as they took a walk through the garden of the Capella Hotel in the island Sentosa. Trump said the pair will be going for a "signing", reports the Sydney Morning Herald. What they are going to sign, is as yet not announced.
The US president however said that he had a "really fantastic meeting. A lot of progress. Really very positive. I think better than anybody could have expected… Top of the line. Really good."
Image: US President Donald Trump and North Korea Supreme Leader Kim Jong-un take a walk at the garden of the Capella Hotel.