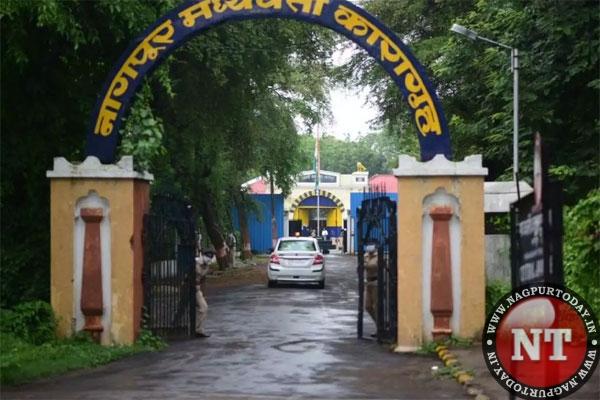 Nagpur: The security measures of Nagpur Central Jail have come under scrutiny following a recent incident that highlighted the infiltration of anti-social elements into the prison compound. This alarming development has raised concerns about the vulnerability of the facility and the safety of both inmates and staff, as reported in a local English daily.
The issue first came to light when jail authorities discovered a new method employed by criminals to deliver contraband, such as ganja and mobile phones, to inmates. Instead of relying on conventional means, these individuals have found ways to access the walls of the jail itself, bypassing the established security systems. The recent incident has revealed two distinct access points utilized by the culprits.
The first access route involves an open space situated between Maha Metro's compound wall and the compound wall of the Irrigation Department's quarters. This route can be accessed by the anti-socials through a newly constructed road from Ajni RoB to Kriplani T-Point. The discreet location of this area allows them to throw delivery packets over the compound wall without detection, as there is no watchtower of the jail present here. This clandestine operation enables them to carry out their activities undetected.
The second access point is located in the Chunabhatti area, which poses a different set of challenges. Although watchtowers are installed in this vicinity, providing better surveillance, the criminals have managed to find ways to access the main compound wall near the jail. They exploit the cover of bushes along a path leading to the wall, making it difficult for authorities to detect their presence and activities.
These incidents involving the compromised access points have raised questions about the effectiveness of the existing security measures and the vigilance of both jail staff and city police responsible for overseeing the jail's perimeter. In response, the jail authorities have taken swift action by closing off one access route, placing bushes to prevent further infiltration.
It has been reported that individuals were tying cattle in the open space near the jail wall, and some locals were engaging in card playing under the trees, suggesting the presence of unauthorized individuals near the jail's premises. In light of these security breaches, the Dhantoli police have launched an investigation into the matter. They have booked two jail inmates, Mohd Sanu Khan alias Mustafa Jamil Khan Pathan and Amit Pramod Somkuwar, who were caught receiving contraband items that were thrown over the compound wall by unidentified individuals.
The incident has underscored the urgent need for a comprehensive review of the security measures at the Central jail to ensure the safety of both inmates and staff. The authorities will be exploring enhanced surveillance systems, strengthening the perimeter defence, and implementing stricter protocols to prevent future security breaches.