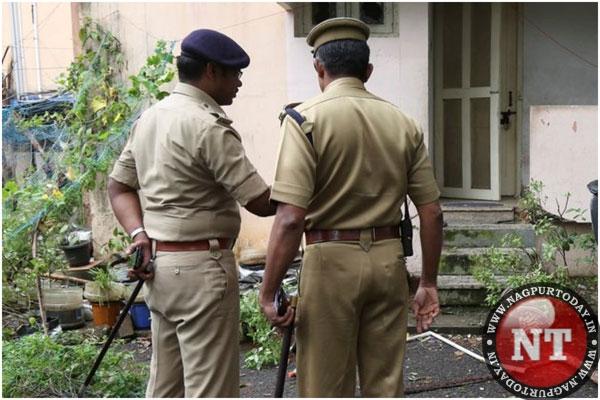 Nagpur: A distressing incident has come to light where a woman, residing in her maternal home, was reportedly given an instant divorce, known as "talaq," by her husband over a phone call. The woman, troubled by constant harassment, lodged a complaint with the Sakkardara police, who promptly registered a case under various sections of the law.
The accused in this case has been identified as Ayaz Mushtaq Sheikh, a 34-year-old resident of Bhandara. Ayaz allegedly divorced his wife, Asmat Afroz Ayaz Shaikh, aged 26, during a conversation over the phone. The couple had married on March 22, 2015, in Nagpur, following Muslim rituals. Initially, Ayaz's behaviour seemed acceptable, but over time, he began subjecting Asmat to various forms of abuse and torture over trivial matters. The couple has two sons, as per the police.
Despite the intervention and mediation attempts by relatives, Ayaz's harassment persisted. Asmat eventually sought assistance from the Adyal police station, where she filed a case against Ayaz, accusing him of dowry harassment and assault. However, even after leaving Ayaz's house nine months ago and seeking refuge with her aunt in Bidipeth area of Nagpur, Asmat continued to receive threatening phone calls from Ayaz. He frequently made death threats and verbally abused her.
Recently, Ayaz contacted Asmat again, pressuring her to reconcile and return to him. Asmat urged him to come to Nagpur for a discussion. In response, Ayaz reacted with anger and unleashed a torrent of verbal abuse, subsequently pronouncing "talaq-talaq-talaq" (divorce) three times on the phone, effectively dissolving their marriage.
Promptly after this incident, Asmat approached the Sakkardara police, who registered a case against Ayaz under Sections 504 (intentional insult with intent to provoke breach of peace) and 506 (2) (criminal intimidation) of the Indian Penal Code (IPC), read with Section 4 of the Muslim Women (Protection of Rights on Marriage) Act, 2019.
The Sakkardara police have assured Asmat of a thorough investigation into the matter, aiming to gather substantial evidence to support the charges against Ayaz. They will handle the case sensitively, ensuring that the victim receives the necessary legal support and protection throughout the legal proceedings.
Incidents of triple talaq have been a matter of concern, and the Muslim Women (Protection of Rights on Marriage) Act, 2019, was enacted to address the issue and protect the rights of Muslim women. The Act criminalizes the pronouncement of instant divorce and provides for penalties and other necessary provisions to safeguard the interests of Muslim women.