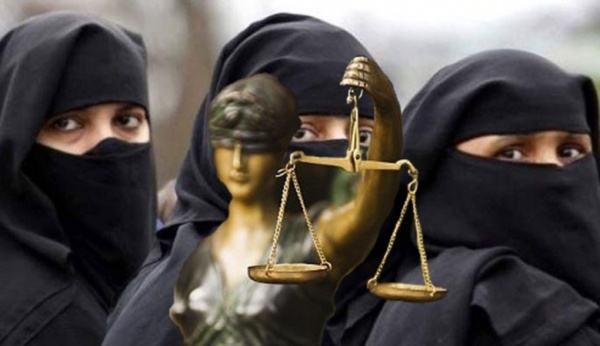 The draft law making triple talaq, or instant divorce, a criminal offence is likely to be taken up in the next session of parliament as parties in the Rajya Sabha failed to reach an agreement over it, Vice President Venkaiah Naidu said today.
The centre could also bring in an ordinance, or emergency executive order, to enact the law.
"Triple Talaq Bill will not be taken up today because no consensus could be built around it," Naidu, the Rajya Sabha chairman, said.
The move comes just a day after the cabinet signed off on changes to the triple talaq law, officially called Muslim Women (Protection of Rights on Marriage) Bill 2017, to dilute two contentious provisions in hopes that it could pass through the opposition-dominated upper house.
The first change allows only a woman, or a close relative, to file a police case against her husband for instant triple talaq, the Islamic practice that allows men to divorce their wives immediately by uttering the word "talaq" (divorce) thrice.
The second amendment allows her to drop the case if the husband comes around later and they arrive at a compromise.
A third amendment mandates that the magistrate can decide on releasing the husband on bail only after hearing the wife.
But the government hasn't toned down the three year jail penalty for the husband or the provision that only empowers a magistrate, and not a local police officer, to release the accused on bail.