Tripartite Safety Committee meeting held in W.C.L.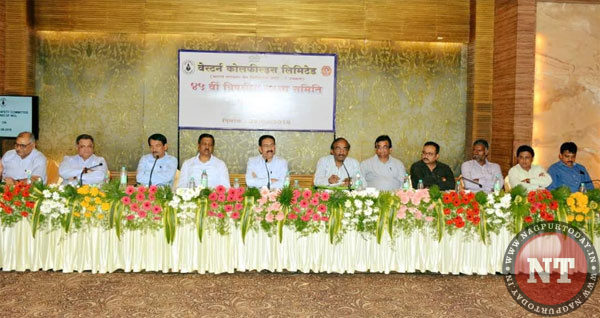 45th Tripartite Safety Committee meeting was held here today in Western Coalfields Limited (W.C.L.) . Sri R. Subramanian Deputy Director General Mines Safety western zone,nagpur presided over the meeting in which it was reiterated to achieve the goal of zero accident potential.
All were of this opinion to insure the safety of employees & resources. Members of the rescue team were felicitated during the program who will represent Coal India Limited in 11th International Mines Rescue Competition to be held in September at Ekaterinburg, Russia.
Sri Rajiv R.Mishra C.M.D. WCL assured in his address that suggestions of the members will be implemented shortly. He said that safety of company`s employees is on top priority of the management.
S/Sri SM Choudahry,Director (Finance),TN Jha,Director (Technical) Directors of Mines Safety S/Sri DK Sahu,MC Jayswal,C Palanimallai,B Behra,SG Bhaisare,Chief General Manager Sri RC Sanodiya,CJ Joseph Member CIL Safety Board,Members of WCL bipartite safety committee PK Singh,NR Saratkar,Sunil B Mohitkar, Shrinath Singh,Jitendra Singh Mall,AK Singh,Kamlesh Dwivedi,Kailash Nirapure & Mahangi Yadav were prominently present in the meeting.
Sri AK Singh General Manager ( Safety & Conservation) delivered welcome address.& Sri RK Mishra General Manager Wani Area proposed a vote of thanks.
Earlier,one minute silence was observed in the memory of martyrs who laid their lives during duty & safety pledge was administered.Before this, a meeting of WCL bipartite safety committee was also held.