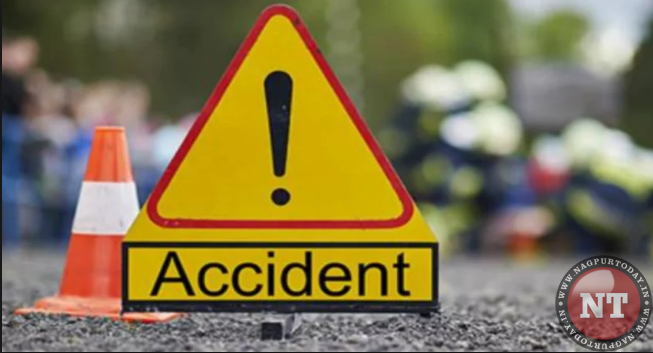 Nagpur: A recklessly driven travels bus took life of a pedestrian in Gittikhadan police jurisdiction on Thursday evening. The bus driver has been arrested.
The deceased, Tanne Saud Ame Saud (42), was staying at Sharma Hotel, Dahegaon, Kalmeshwar Road. Around 4.45 pm on Thursday, Tanne Saud was going towards Bor Nala walking. As he reached near a petrol pump on Katol Road, a rashly driven travels bus (MH-31/EM 0876) hit him from behind with forceful impact. The grievously injured Tanne Saud was taken to Mayo Hospital where doctors declared him dead on admission.
Gittikhadan PSI Rathod, acting on a complaint lodged by Nandsingh Khadaksingh Bhandari (51) of Bezonbagh, booked the travel bus driver Nilesh Bhaskar Derkar (34) of Paradsinga, district Chhindwara, under Sections 279, 304(A) of the IPC and reportedly arrested him.