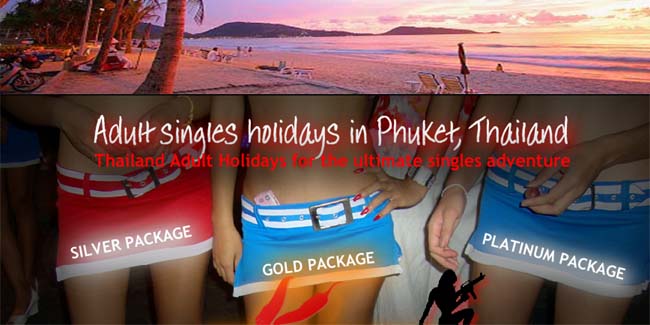 Nagpur News: "So where are you heading to this summer?" Pose this question to some of the vacationers in Nagpur and chances are dense that you would get this popping answer from most of them – Thailand!!!.  Even you too could be in the list. A recent study in the city by Nagpur Today shows that there has been a growing trend among Nagpurites to move to Thailand ala Bangkok, Pataya and Phuket Island for their holiday escape. The reasons vary from being the cheapest among the abroad tour affairs to good shopping and sightseeing avenues there, but the stark fact that was explored beneath is about having a sex satiation at these places.
It may be mentioned here that prostitution is legal in Thailand and the government there promotes it to invite larger cluster of tourists, more recently from Indian shores.
Married men's merry time destination
It is learnt that most of the married men in Nagpur are flying to Thailand for their holiday cum sex tour. As unwinding on Goa beach with chilled gulps of beer and wine invited ban from the government, Bangkok has certainly emerged as a favorite abroad holiday destination where the youngsters as well the middle aged holiday freaks can have the way they desire, said a tour operator wishing not to be named. He added that most of the people going there have certainly the sexual romp on their minds.
Bookings increase for May
Going by the rising number of bookings for the month of May, it can be ascertained that travelers from Nagpur have chosen Thailand as the hot favorite abroad escape. Raja Meshram, Proprietor at Tathagat Travels in Ganeshpeth has 35 bookings for Thailand in May, which is higher than any other destination abroad. He said he is receiving maximum inquiries for Thailand at any given day. He however classified the travelers to Thailand in various age groups including both bachelors and married men. Besides Thailand, Singapore and Sri Lanka are other hot destinations people usually book their holidays for. He admitted that sexual escapades could be one of the reasons but not all as there is so much to do at these places. Even children have their share of fun there, he added.
Cheapest abroad affair
Supporting the views was Suresh Nair working at Sea Stone Travels in Civil Lines, who said though sex and night life are the high features at clubs and pubs of Bangkok, but there are others who just do not hit these shores for this reason only. Coral Island, Marine and Safari World are the visual delights to watch out for. These are the places for leisure for lifetime. One of the main reasons, he said, for Nagpur people choosing Thailand is that travelling there is the cheapest among the abroad locations. From Delhi to Thailand and back to Delhi or return journey from Kolkata, the total expense comes from Rs 22,000 to Rs 25,000 per person for two nights each at Bangkok and Pataya. The prices include air fare, staying in three star property and also the meals and sightseeing.
He counters the theory for traveling for sex, citing that if people in Nagpur are desirous of having carnal pleasures, then they would hit on the spots in Kolkata or even Mumbai, but not to Thailand just for the sake of it.
He however admitted that people traveling there can have their 'joy' without any fear of being caught.
Wives shop while men hop
Another Travel Agent on condition of anonymity informed that family friends usually travel to Thailand in groups so that they have the ease of making their wish realize while the wives remain engaged in shopping. "We have to arrange special shopping trips especially after the demands pour in from men. And men deliberately miss out on shopping trip. Generally women lot hit shopping spots while men hit their wild fantasies," he added. Yuvraj Sahare, proprietor at Raj Tours and Travels maintained that while favorite Indian destinations remain Kashmir, Shimla and Kullu Manali but when it comes to abroad holiday, bookings for Thailand certainly outscore other destinations.