Nagpur: With Lok Sabha and state assembly elections in sight, a sudden trail of transfers has cropped up in the state government, both at senior and junior levels. In Nagpur, a slurry of policemen have been shuffled to different units in order to set the pitch for polls. Abiding by the Election Commission's directives to shift the field revenue and police officers who are actively linked with elections, the State Government was quick to take the transfers spree further. The officers have been directed to assume the new charge with immediate effect. The Home Department has delegated power to local units heads like Superintendent of Police and Commissioner of Police to reshuffle the existing officers as per these guidelines.
More lists to follow
According to senior officers, two more lists are expected in a day or two. The police department has already effected a major internal reshuffle. Even the Deputy Commissioner of Police rank officer Nilesh Bharne has been transferred to Traffic branch as per the general guidelines of Election Commission. Commissioner of Police Dr Bhushan Kumar Upadhyay on Thursday transferred Deputy Commissioner of Police (DCP) Nilesh Bharne to the Traffic Branch from Zone IV. DCP (Traffic) Raj Tilak Roushan will take over the charge of Zone IV.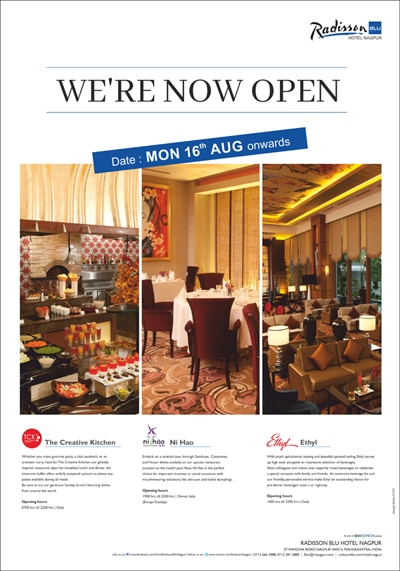 Deputy Collectors moved
On administrative level, Additional Collector Prakash Patil has been shifted as DIG Registration and Stamps in place of Milind Salve who has been shifted as Deputy Commissioner (Rehabilitation) in place of Shrikant Phadke. Phadke will be new Additional Collector of Nagpur and will also be Returning Officer of Ramtek Lok Sabha seat. Traditionally, Nagpur District Collector is returning officer for Nagpur Lok Sabha seat.Majority of Deputy Collectors have been shifted as directed by Election Commission based on their home town, length of posting and vacancies in neighbouring districts.
Resume without delay
From Nagpur District Collectorate Vijaya Bankar (Land Acquisition) has been transferred to Resident Deputy Collector (Wardha) while Sheetal Deshmukh will replace her. Vilas Thakre, District Deputy Returning Officer, Bhandara has been posted as Deputy Collector (Revenue) in the same district. Smita Patil presently working as SDO (Tumsar) has been transferred as Deputy Collector (Gondia) while Deputy Collector Ravindra Kumbhare from Nagpur has been transferred in her place. Sanjay Pawar, who was with SRA on deputation has been brought back as Saoner SDO. This time, the Revenue Department has curtailed deputation of many Additional and Deputy Collector rank officers to fill the vacant posts. The officers have been asked to resume their new postings without any delay.
The last date to effect transfer was February 20 and the Election Commission is going to review the decisions by February 27.