Job Description 
– Responsible for check-in,Reservations, Special category passenger handling, Boarding Gate functions under the supervision of Duty officers/ Duty Managers.
Responsibilities:-
1. Accepting reservation and issuance of tickets.
2. Verifying passenger's identity and checking their baggage for the flight
3. Correctly recording of all weights and items which are to be put into the aircraft.
4. Profile passengers by asking security / dangerous goods questions before issuing boarding pass(s).
5. Issue correct boarding pass.
6. Adhere to correct procedures of acceptance and handling of registered baggage.
7. Inform the Duty Officer incase of special category passengers check-in.
8. Reconciliation of checked in passengers at the boarding gates.
9. Verify the position of transit passengers and inform Duty Officer.
10. Follow company policy on:
a. Code of conduct with respect to uniform,
b. Grooming policy
c. alcohol and drug consumption
11. Responsible for Safety & Quality of the function / Task performed.
12.Ensure adherence to policies and procedures as laid down in the Airport Services Manual.
13. Effective use of ramp equipment for quick turnaround of aircraft.
14.Secure, safe, punctual handling of passengers, baggage, crew as applicable by organizing and controlling the terminal operations.
15. Ensure all communication, operational or administrative, are actioned promptly.
16. Responsible for Safety & Quality of the function / Task performed.
17.Responsible for reporting to his superiors, the occurrences, events, violations and acts that may affect safety, security and company reputation.
Ideal Profile 1.A graduate from any stream with 0 to 1 year of relevant experience.
2.Zeal to perform in difficult situations.
3.A multi-tasking confident person.
4.Person having good communication skills.
5.A go-getter who enjoys maintaining discipline and making work fun.
Contact Information Nazneen Vakil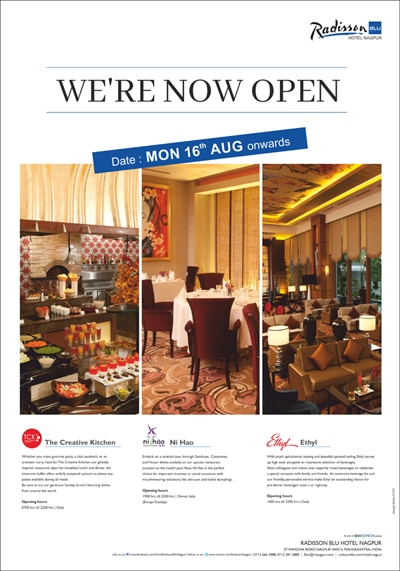 *Please mention you saw the job advertised on Nagpur Today