Nagpur.
As China  is a country of " Mass Production", India is a country of "Mass Consumption". It is for this reason that world's Retail Trade Corporate leaders want to capture this market and establish there dominance in retail trade of India said B.C.Bhartia National President Confederation of All India Traders. He was speaking in a program organized by TEAM CAIT NAGPUR to raised concern against retail trade policy of Maharashtra. B.C.Bhartia said that India is country of youth with more than 50% of population of below 25 years.  The corporate have chosen a unique route  to penetrate into the retail market by getting the work done through Govt. agencies and by framing govt. policy in their favour. Bhartia said that the Govt. which came in to power through support of "Masses",  now  it appears is inclined to work for "classes". In the name of development, policy of destruction is being adopted. While giving presentation before political leaders from different parties, consumers and social organization,  B.C.Bhartia said that the intension of corporate is to capture retail market with the help of govt.  This will have a long term negative  impact on traditional retailers, farmers, consumers & employment in this sector. If this policy is adopted, history of  Maharashtra Retail Trade will be written in black letters. As normal practice adopted by the govt. to justify its doing, the govt. in its traditional way has mentioned that the key drivers of the policy are creation of employment opportunities, promoting grass root employment opportunities, empowerment of women, empowerment of farmers and enable stable prices and offer greater variety to consumers. But no where in the policy it is clear how all these  will be achieved. B.C.Bhartia said that it has become a fashion  to use  benefit of farmers, women, above their political commitments and consolidate voice in interest of traditional traders, consumer and workers.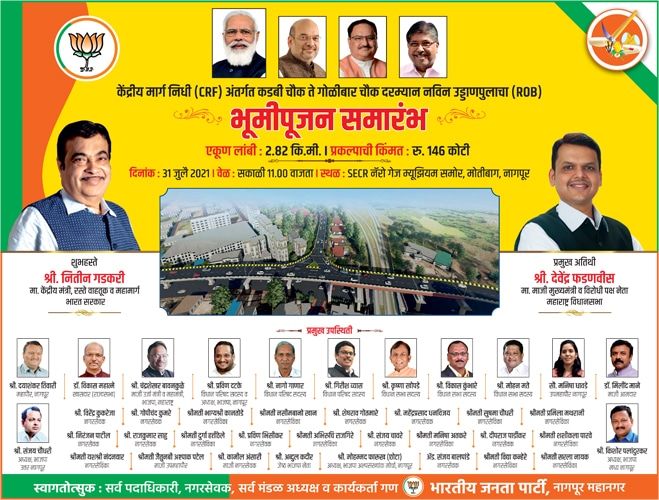 Reacting on the Policy Mr. Ramesh Bang (NPC) said that the policy will destroy well establish retail market trade.
In our country employment is a big problems under such condition it is only the retail trade which gives source of earling. It is necessary to protect traditional retail traders.
Amrut Meshram of CPI (M ) said that they have always oppose entry of FDI in multibrand retail. He extended full support to CAIT for initiating for any education against this policy.
Shri Prafull Gurdhe Patil of Congress said that in the  debated held in parliament on FDI in multibrand  retail practically all political parties oppose the bill. But the same party noe sitting in govt. support the same. Hence he suggested that alongwith agitation a campain to spread awareness about this should be taken by CAIT. He also suggested that govt. should carry out social impact assessment of this policy.
Japrakash Gupta said that Indian retail business is bread and butter of crores of family in our country. If the provisions are not in interest  of our traditional retailers, they can be reconsider.
Raju Jagpat  of Janmanch said that it is difficult to  know  whether govt. is working from comman man or for selected few. He extended full support any agitation that will be taken up by CAIT against this policy.
Shri. Gajanan Pandey of consumer forum  said that consumer interest has  to be taken care of by govt. Companies are allowed to print MRP prices without  reference to cost. In all this process the consumer put to heavy loss.
Shri. Gurpreet Singh Secretary of Joint Action Committee of all trade union said that  the policy is antiemployees. Such policies are not acceptable. Though this policy there will be large  scale exploitation of workers. He assured full support to Confederation of All India Traders.
The program of co-ordinated by Organizing Secretary Nikhilesh Thakar, Conducted by General Secretary Farooque Akbani, President Kishor Dharashivkar gave vote of thank. Those prominently present were Chandrakant Geedhe and Pravin Mase from Swadeshi Jagaran Manch, M.S. Bharne of LIC employees Federation M.D.Kawade, P.S. Deshmukh, Madhusudan Trivedi, Ankit P. Gongle, D.V.Talewar, Ravindra Gupta, Geeta Gupta, Asha Pande, Sanjay Pande, Dyaneshwar Rakshak, Anil Sharma, Chhaya Sharma, Shyamji Shukla, Sanjeevani Choudhari,   Dr. Swarnima Su. Satish Bang,  Ramesh Umathe, Ashok Shaniware, Rahul Jain, Salim Ajani, Sadiq Ajani, Asandas Balwani, Arif Khan, Anil Dhokpande, V.S.Shende etc.