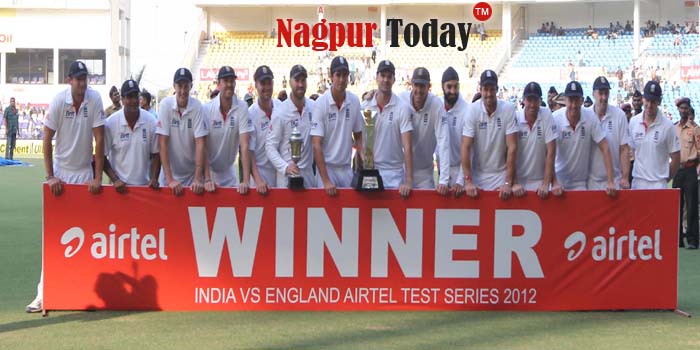 Nagpur News : So the torture finally ends as the two captains agree for a draw. England finish 352 for four in 154 overs with Ian Bell on 116 (306 balls) and Joe Root on 20 (56 balls).
Just one wicket fell in the final day as England scored 191 runs in 75 overs before play was called off an hour before the scheduled close of play with just the mandatory 15 overs left to be bowled.
England were once again the better team in the contest as India survived somehow and were aided by a flat slow wicket that gave no help at all for any of the bowlers.