Top 10 Romantic Spots
Want to express your love? Newly married? Want to make your moments memorable? India, the land of Kama sutra, has more romantic destinations than any country in the world. Right from Shimla in the north to Kerala backwaters in the south, from Gujarat and Rajasthan in the west to Assam in the east, love is in the air! So, grab an opportunity and get going with your partner to relish the quiet moments…just the two of you and the serenity abound… We give you the ten best romantic getaways in the country…So, leave now…spoil yourself!
1)Mandu, Madhya Pradesh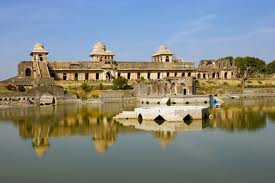 The Roopmati pavilion in the petite Madhya Pradesh town, Mandu is an epitome of love. It celebrates the love of poet-prince Baz Bahadur for a beautiful singer, Rupmati. The pavilion was built by Bahadur to woo Roopmati. But in a war with Mughal Emperor Akbar, Bahadur died and Roopmati committed suicide in the pavilion. But there are not one but several such forgotten kingdoms that tell the grim romantic tales of lovers… Famous for its exotic palaces, mosques, mausoleums and pavilions, these western MP plains should not be given a miss. It takes a few days to tour the fascinating monuments of Mandu – Jahaz Mahal, Hindola Mahal, Haathi Pul apart from the Rupmati Pavilion. Take my word, your partner would never regret a visit here.
2)Taj Mahal, Uttar Pradesh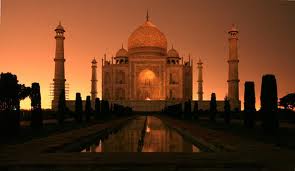 A honeymoon tour in India and forget Taj Mahal? That would just be like food without salt. Taj Mahal built by Emperor Shah Jehan for his lady love Mumtaz is an exemplary art. The Taj Mahal is an embodiment of love… it is for lovers. An enigmatic moon washed night would be the ideal time to relinquish some close moments with your partner. I won't tell more because words fail in front of the mere charm of this beautiful place.
3)Khajuraho, Madhya Pradesh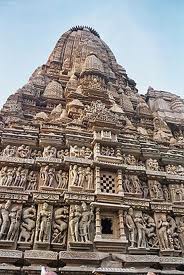 By almost any yardstick Khajuraho is the most romantic destination in the world. Be it the shining sandstone temples or the intricate erotic sculpture, the entire place mesmerizes you. Eighty-five of them, these mysterious yet romantic monuments were built by the 10th century Chandelas who apparently were great believers in the tantric tradition. I bet you would fall deeper in love with each passing second…The temples wax a pale pink at dawn and a mysterious white in the moonlight and the sculptures, short acts straight out of the Kamasutra are also positively captivating.
4)Aizawl, Mizoram.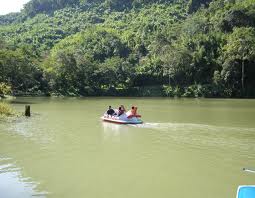 Serene locale, remote villages, rare beauty in the lap of nature and far, far away… That's Aizwal, the capital of Mizoram. Located out in the Lushai Hills that border Burma, it is one of the most romantic getaways. Known for its sparkling white churches, bamboo forests and gentle hills, the warm embracing nature magnetizes you. There's immense scope of exploring the surrounding countryside that's lovelier than the city itself!
5)Palolem, Goa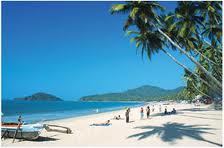 How does making out in hut on stilts sound? Nothing can get more romantic if you're out on a holiday with your love. Palolem beach in Goa is just the right place! The mesmerizing waters, the quixotic aura in the air and the cuddling waves…but hardly anywhere would you find these romantic shackles that overlook a beautiful sea? Probably, only in your dreams…but believe me, this is a dream land. It's a truly romantic place and don't ignore it from your list. Make your dream come true here.
6)Sunderbans Tiger Reserve, West Bengal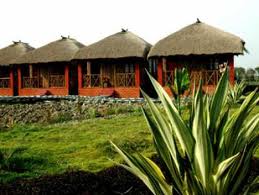 I know what are you wondering…is it the destination for a romancing couple or is this an erroneous description? Right? Well, though it's a rather unlikely romantic getaway it's certainly not a bad idea if you're adventurous. A few days in the cool, dark jungles of the Sunderbans, in the delta of the Ganga and you've left the rest of world behind. The beautiful forests, home to the Royal Bengal tiger, is one of the least accessible jungle parks. The West Bengal tourism department offers some fairly comfortable cottages where it is possible to spend a few days boating around the park.
7)The backwaters by houseboat, Kerala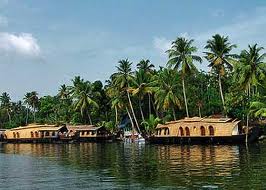 There are several backwaters cruises in Kerala, the most romantic way to see mile after mile of coastal Kerala lagoons. And guess what so much sightseeing without any pains! You can have a very relaxing time with your partner the drawing room-cum-balcony of your houseboat. Though it may take an expensive jaunt but then once in a lifetime experiences are costly affairs!
8)Bhuj, Gujarat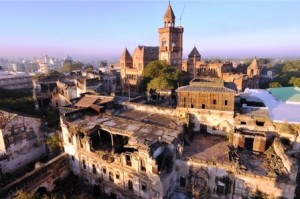 A place that the 20th century overlooked, not much has changed in the walled town of Bhuj since the days when it was ruled by the Jadeja Rajputs. Very much a medieval Kutchi township, its winding narrow alleyways and cluttered bazaars reflect a Gujarat of yesterday. Camels still amble through the market place. Cows lounge mid-road. And locals, wearing traditional Kutchi clothes, go about their business at a leisurely pace. Interesting too are the palaces and mahals of its Rajput rulers. The serene Sharad Bagh Palace, on the shores of the Hamirsar Tank, set in beautiful gardens, is worth a visit, especially to see the coffin of Maharao Madansinjhi.
9)Lovedale, Tamil Nadu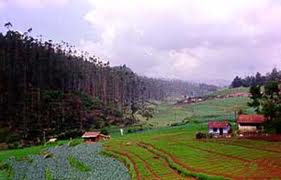 This tiny hill station in the blue hills of western Tamil Nadu was perhaps christened Lovedale in a fit of nostalgia by its British founders. Probably because the countryside around here is reminiscent of the foggy rolling dales of Scotland. In any event what better destination to recommend for a tryst than a town called Lovedale. The Nilgiris narrow gauge rail line passes through Lovedale and the shrill sound of the toy train's whistle as it chugs through the eucalyptus forests is a most romantic sound. Situated very near Ooty, Lovedale by contrast hardly sees a tourist and has fortunately escaped being overrun by souvenir shops, hotels, restaurants and tour operator.
10) Nainital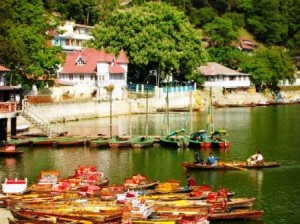 Nainital is a beautiful, serene and a green hill station situated at an altitude of 6,358 feet above sea level. It is in Uttarakhand state. There are many attractions like snow view, Naina peak, Tiffin Top, ropeway, horse riding and boating etc. 'View Point' is another beautiful tourist spot which is 5 kms away from Nainital where you can have a glimpse of mighty Himalayan range. As this place is famous for people who love walking you can enjoy the scenic beauty by taking long walks.