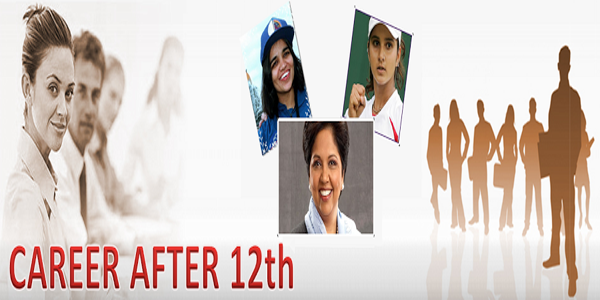 Nagpur News: After passing out the 12th standard, a student in India has various options to choose from, a career through own interested field or a career guidance after 12th  from an expert. If you finished high school in humanities or arts stream chances are that you've already been looking to attain an insight into the various fields of education in the line. Perhaps, with an aim to avail education in the most suitable academic career after 12th arts you may have been seeking career guidance after 12th from experts in the field. How about some detailed insight into the career choices from specialists in the industry? Keeping in mind that students today require updated information  and various career options after 12th from the changing career scenarios, here's top 10 such professional courses that you can choose to pursue after completion of 12th std arts.
These best courses after 12th have gained popularity recently and are showing promising results. Students enrolling into such professional courses are not only getting rewarded with a great career prospect but have been attaining recognition from top industries worldwide.
Fashion Design Courses
Fashion designing is one of top emerging career options after 12th , There are various top fashion design institutes in India that offers diploma courses, graduate level courses, post graduate courses and more in apparel marketing and merchandising and it is adjudged best courses after 12th. The 12th arts student gets to attain knowledge in garment design technology and manufacturing. These are the fashion designing courses that is mostly made for those less than 25 years of age and want to create a mark in the fashion designing industry. Some of the popular colleges that are the leaders in providing fashion design professional courses to the young minds fresh out of school are:
National Institute of Design (NID)
National Institute of Fashion Technology (NIFT)
Pearl Academy of Fashion (PAF)
Symbiosis Centre of design (SID)
Northern India Institute of Fashion Technology (NIIFT)
Event Management Courses
While choosing career after 12th arts students have access to courses in event management that provides an edge over those who do not have such a degree and also a great career options after 12th. The training ensures students enrolling for such a certification get to know all about the insights of the field. This enables them to smoothly organize any kind of event in the country or even abroad. The institutes through their professional courses make sure that all of their students get to work at certain event management companies as intern to attain adequate experience.
Amity Institute of Event Management
Institute of Tourism & Future Management Trends (ITFT)
The International Centre for Event Marketing & Management (ICEM)
Event Management Development Institute
International Institute of Event Management
National Institute of Event Management (NIEM)
Mass Communication Courses
With the rewards that come with a career in mass communication, the course is highly popular among students looking for career guidance after 12th and wants to choose the right career path. It is the career options after 12th for those who have interest in communicate with other people. There are various institutes that offer professional courses related with public relations, advertising, marketing, journalism, mass media careers and more. Some of the premier institute in this field are :-
IIMC, New Delhi
Xavier Institute of Communication, Mumbai
Asian College of Journalism, Chennai
A.J Kidwai MCRC, Jamia Milia Islamia Delhi
Symbiosis Institute of Mass Commmunication, Pune
Indian Institute of Journalism and New Media, Bangalore
Mudra Institute of Communications Ahmedabad
Dept. of Comm and Journalism, Pune University
Manorama School of Communication, Kottayyam
BhartiyaVidyaBhawan, Delhi
Foreign Language Courses
There are many MNCs coming for business in the country and essentially set up their presence in various towns across the nation. For them the language barrier can be huge and hence such organizations look for people specialized in foreign languages. Anybody whose interest field is learning and teaching the foreign language can choose it as a career options after 12th . Most of these services require Spanish, French, Korean, Japanese, Russian speaking experts among others. The best part is that there are so many foreign language professional courses that are being taught in the country.
School of Languages, Jawaharlal Nehru University, New Delhi
University of Delhi, New Delhi
Bharatiya Vidya Bhavan, Jawaharlal Nehru Academy of Languages, New Delhi
Japanese Information and Cultural Centre, New Delhi
Ram Krishna Mission, Kolkata
Alliance Francasie, located in 15 cities of India
Rajasthan University, Jaipur
Max Mueller Bhavan in Mumbai, Kolkata, New Delhi and Chennai
Pune University, Pune
Central Institute of English and Foreign Languages, Hyderabad
Indo Italian Chamber of Commerce, Mumbai
Banaras Hindu University, Varanasi
Acting Courses
If you want to enter into the world of glamour and attain recognition, it's good to join an acting course as a career options after 12th. There is of course the need to be imaginative, a great observer and sensitive to tings around you to fit the bill of being an actor. Carving your skills through potential training with exposure to various avenues of acting like theatre and cinema is vital. The ability to join such acting training institutes depends on the requirements and qualifications of the candidate.
FTII(Film and Television Institute of India or FTII)Pune
CRAFT(Center for Research in Art of Film and Television)Delhi
AAFT(Asian Academy of Film and Television)Noida
Delhi Film Institute,Delhi
ZIMA(Zee academy of media arts)Mumbai
NSD(National School of Drama),Delhi
The Barry John Acting studio,Mumbai
Actor Prepares,Mumbai,Ahmadabad and Chandigarh
Whistling Woods International, Mumbai
AAFT (Asian Academy of Film and Television) Noida
Kishore NamitKapoor Acting Institute, Mumbai
R.K Films and Media Academy, Delhi
 Beautician Courses
In the world that we live in where every person wants to look beautiful, the popularity of such beauty training courses is evident as a choice of career after 12th arts. The need to look good and enhance their appearance has compelled most people to seek professional help. It has resulted in numerous beauty salons and spa's being opened across the country and it is one of the best career guidance after 12th .
Butic Institute of Beauty Therapy and Hair Dressing, Mumbai
Christine Valmy International School of Esthetics, Mumbai
Enrich Salon and Academy, Mumbai
L. T. A. School of Beauty, Mumbai
Nalini Hair Academy, Mumbai
Polytechnic for Women, Delhi
RadionBhuvan Career Supermarket, Mumbai
Shahnaz Husain's Beauty Institute, Delhi, Durgapur
 Dance Courses
Career in dance is an off  beat choice of a career after 12th arts, Candidates with proper training and qualification from a recognized dance school can attain a career as a choreographer, solo performer, dance troupe performer or even become a teacher in dance schools and academies . There are certain institutes that offer research fellowships on dance projects accompanied with stipends.
Banaras Hindu University, Unnao
Gujarat University, Ahmedabad
BharatiyaVidyaBhavan– Bangalore
Indira Kala SangitVishwavidyalaya, Rajnandgaon
Nalanda Dance Research Centre's NalandaNritya Kala Mahavidyalaya, Mumbai
MR Govt. college of Music and Dance, Vizianagaram
GandharvaMahavidyalaya, Central Delhi
Visva-Bharati, Kolkata
BharathiarPalkalaikoodam, Pondicherry
Govt.School of Music and Dance, Nizamabad
SBR College of Music and Dance, Hyderabad
PottiSreeramulu Telugu University, Hyderabad
GVR Govt College of Music and Dance, Krishna
The Maharaja Sayajirao, University of Baroda, Vadodara
 Entrepreneurship Courses
Presently, an off-beat career after 12th arts choice in entrepreneurship has gained immense popularity due to stiff competition and even lack of opportunities in formal sectors. There are dozens of youth looking forcareer guidance after 12th with a desire to do something different and dreams to pursue their own business venture. This course is slowly gaining popularity and education experts consider it as one of the best courses after 12th  The reputed training institute in this field are :-
Indian Institute of Entrepreneurship, Guwahati
Entrepreneurship & Management Processes International, Delhi
Symbiosis University, Pune
The Indira Gandhi National Open University, Delhi
Amity Business School, Noida
Entrepreneurship Development Institute of India, Gandhinagar
Seshadripuram Institute of Management Studies, Bangalore
Kalyan Mahavidyalaya, Durg
Indian Institute of Entrepreneurship & Management
 Hotel Management Courses
If you like to serve others, then a career after 12th arts  in hospitality is certainly an option that you can avail. Such courses open the doors in hospitality industry at various levels. Qualified professionals can be absorbed in such positions. It is a part of the travel and tourism field presently in the industry. There are multiple opportunities for professionals in the sector and Hotel management considered as one of the best courses after 12th.
Welcome group Graduate School of Hotel Administration, Manipal
Institute of Hotel Management Catering Technology and Applied Nutrition, Chennai
Institute of Hotel Management & Catering Technology, Kovalam
Institute of Hotel Management, Catering Technology and Applied Nutrition, Ahmedabad
Dr. Ambedkar Institue of Hotel Management Catering and Nutrition, Chandigarh
Institute of Hotel Management, Catering Technology & Applied Nutrition, Hyderabad
Institute of Hotel Management Catering Technology & Applied Nutrition, Meerut
International Institute of Hotel Management (IIHM), Kolkata
 Audio Visual Media Courses
The term audio and visual is usually the culmination of both sound and vision. The use or production of these components involves the inclusion of such equipment. It is one of the best courses after 12th  inclusive of journalism, film making, media promotion, brand promotion, photography, media studies and planning.
DR.B.S.Ambedkar Marathwada University, Aurangabad
Film and Television Institute of India, Pune
Indian Institute of Mass Communication, Dhenkanal
Indian Institute of Mass Communications, New Delhi
Mass Communication Research Centre, Jamia Milla Islamia, New Delhi
MS University, Vadodara
National Institute of Design, Ahmedabad
National School of Drama, New Delhi
Rabindra Bharati University, Kolkatta
Rupam National Institute of Electronic Communication, Jaipur
Satyajit Ray Film and Television Institute, Kolkatta
St.Xaviers Institute of Communication, Mumbai
Symbiosis Institute of Mass Communication (SIMC), Pune
University of Mysore, Mysore
University of Rajasthan, Jaipur