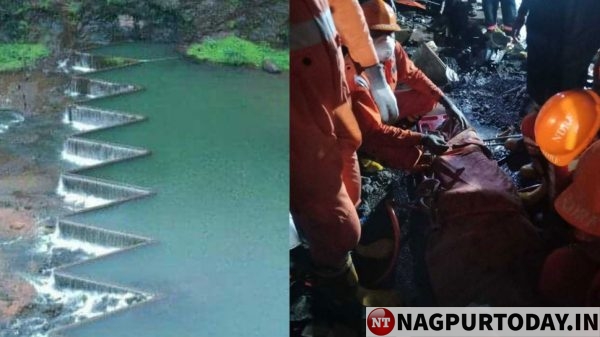 Mumbai: A small dam named Tivare in Chiplun Tehsil in Ratnagiri district was breached due to continuous rain in Maharashtra. About seven villages in the lower areas were flooded due to the collapse of the dam. Around 18-20 people are reported missing in the incident. The incident is reported to have been caused by continuous heavy rains in Ratnagiri region.
According to NDRF, about 18 people from a small village near Dam are still reported to be missing. The bodies of 6 persons have been recovered by the rescue team. The dam's capacity is reported to be 0.08 TMC. A team of BN NDRF has been rushed to Sindhudurg for the rescue operation. In addition, the local administration is carrying out relief work in collaboration with the police.
Relief agencies say that the people who were washed up in the dam water are likely to be found in low lying areas. But nothing can be said about the damage done to them. The district administration, police and some NGOs have started rescue and relief operations. More than 50 people have been killed and several others injured in rain-related incidents across Maharashtra.