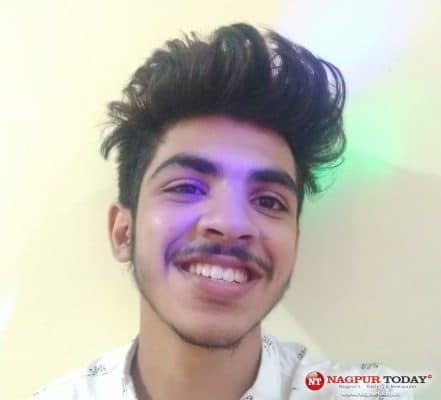 Tirth Shah a student just passed his 12th Board Examgave life to five people.
Even after death he moved into New life by being the hero who donated his organs and gave the gift of life to three people.
Tirth Shah 18 Yrs male child Son of Mr.Devang Shah &Mrs.Darshana Shah.
He was admitted to NewEra Hospital on 15/11/2021.In brain dead condition Required Ventilator support on Admission, his condition detoriatedneurologically,No signs of brain stem functioning.
Team of doctors declared him brain dead on 17/11/2021.Family members were counselled by Dr.AshwiniChoudhary after counselling his father & mother took the tough but noble decision of organ donation and gave consent for heart,Lungs,Liver,Kidneys& Cornea.
But due to some logistic reasons heart & Lungs could not be retrived.
Dr. NileshAgrawal (NeuroSurgeon), Dr.Anand Sancheti (Cardiac Surgeon),Dr.NidheeshMishra (Cardiologist) all three directors of Newera Hospital took efforts for this noble cause along with zonal transplant coordination committee (ZTCC). Committee headed by president Dr.Vibhavari Dani & Secretary Dr.SanjayKolte allocated organs by waiting list. Zonal coordinator Ms.Veenawathore assisted them.
Liver and one Kidney was allocated to NewEra Hospital & second Kidney was allocated to WockhardtHospital,as per waiting list of ZTCC.
Two Corneas were given to MadhavNetrapedhi.
Dr.RahulSaxena Liver transplant surgeon along with his team team of anesthetist Dr.Sahil Bansal, Dr.SnehaKhade along with OT staff Archana Navghare,LokeshTarare, ShaileshKhobragade.
From NewEra Hospital Dr.PrakashKhetan(Nephrologist) &Dr.RaviDeshmukh(Urologist) &Dr.Shabbir Raja(Urologist) did the Kidney Transplant surgery.
Transplant Coordinator: -Dr.AshwiniCHoudhary,Ms.PallaviJawade, Ms.BhawnaThete and ICU & OT staff took lot of efforts to make this transplant successful.
It was 44th Liver Transplant & 36th Kidney Transplant performed at NewEra Hospital.