Nagpur Today.
College is about balance – yes, it's important to take your classes seriously, but it's equally necessary to cut loose and have fun during your college days. As a part of college fun, Tirpude Institute of Management Education inducted fresh batches of BBA and BCCA on July 14, 2016.
For three days, these students were made familiar with the institute's philosophy and the various curricular, co-curricular and extra-curricular activities it conducts throughout the academic year.
On Day-1 of the induction programme, the fresh students were warmly welcomed at the college auditorium by their seniors with music and dance and with an intention to break ice and to make them comfortable. Short video clips were shown to familiarize the students with events and activities that are unique to Tirpude Institute in terms of innovation, format and scale. Faculty members also briefed the gathering on these events.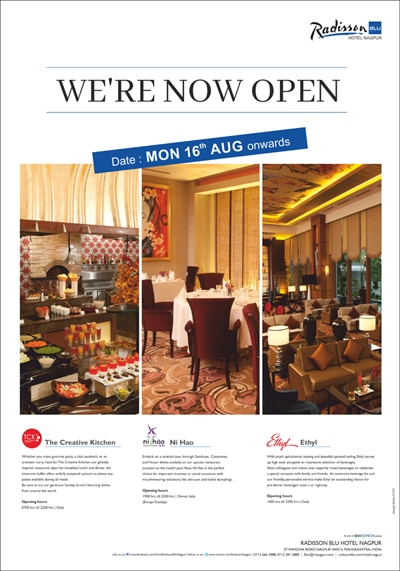 Toward the end of Day-1, student teams were formed in a creative way, with seniors as mentors, so as to prepare for participation in various activities planned for next two days. Students assembled in their allotted class rooms on Day-2. Institute's Dean and other senior faculty members conducted information oriented interactive sessions with new students and answered several queries. The students were found to be at ease after this session and they promised to be a part of rigorous activity based learning, which the institute imparts with conviction. Theme for the 3rd day was mutually decided by students.
The Day-3 witnessed an atmosphere surcharged with enthusiasm, camaraderie among the students who were inducted. Course co-coordinator for BBA/BCCA, Prof Carol Poonekar, addressed and apprised them of rules laid down by the institute and the expected conduct of students, which included class attendance, class activities, events, assignments and other activities aimed at their development. This was followed by team activities, wherein teams formed on the first day were required to present a team name, advertise it with a tagline and jingle and also perform a short dance on parameters laid down. The last activity, immensely popular with students, was a team-wise ramp walk where each team selected their own theme.
The 3-day programme culminated with distribution of prizes to the winning teams, at the hands of senior faculty members and a jam session with DJ and music marked the end of induction. Special efforts were taken by BBA & BCCA second year and final year students to conduct the event. They were guided by Prof Pooja Bhutada, Prof Prerna Kothari and Prof Prerna Thakwani who coordinated the entire programme and worked hard for its preparation and execution. All faculty members of the institute were present throughout the programme.
By Swati Gan.
Pics by Shubham Kamble.