NMC's holds 2-day Revenue Camp to mark CM's birthday


Nagpur: The Nagpur Municipal Corporation (NMC) is organizing a two-day Revenue Camp on July 22 and 23 to mark the birthday celebration of Chief Minister Devendra Fadnavis. The Camp, being held at Mahalaxmi Mandir, Madhuban Society, Manish Nagar in Narendra Nagar Prabhag, was inaugurated by Mayor Pravin Datke. Citizens are being issued a host of vital documents such as Aadhar cards, PAN cards, ration cards, income certificates, domicile certificates, caste certificates, nationality certificates, electoral registration etc.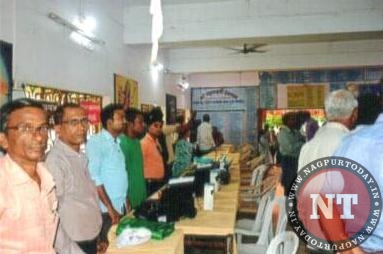 The inaugural function of the two-day Revenue Camp was attended among others by Corporators Sandeep Joshi, Avinash Thakre, Ramesh Singare, Nilima Bawne, Jaishri Wadibhasme, Pallavi Shamkule, Saroj Bahadure, City BJP Vice President Vijay Raut, Kishore Wankhede, Praksh Bhoyar, Ashish Pathak, Sachin Karalkar, and hundreds of party workers.