Nagpur News : His Holiness Dalai Lama who is a Tibetan spiritual leader opined on January 9 2014 that the state of Tibet should stay within China for economical advantage.
He said that Tibet is a backward area and if the Tibetans want a good future, the state should stay with China only. This will help in socio-economic development of Tibet. The only condition is that China should consider a mutually beneficial agreement in giving us a meaningful autonomy to enable us to pursue, profess Buddhism, our ancient culture and to take care of the environment that we live in as taught to us by our teachers.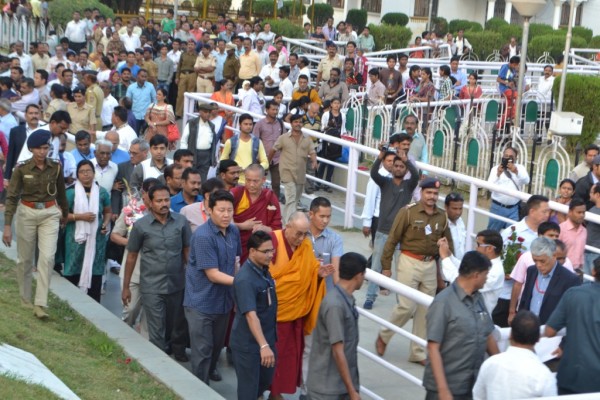 His Holiness Dalai lama seemed to be very optimistic and positive of the Tibet issue getting resolved soon. He said that it is disheartening to know that violence has aggravated from 1950, while Beijing claims that Tibet is peacefully liberated region. According to many Tibetans, the rule of Chinese has left a lasting effect on Tibet. The Tibetans say that the rule has eroded and corrupted their culture and religion. Most of the Tibetans are agitating and demanding the safe return of His Holiness Dalai Lama. One of the main contentions of young Tibetans is the genuine autonomy of their homeland, he said.
However, Beijing denies crushing the rights of the Tibetans. In fact they claim that they have brought prosperity and development to this region during their rule. Many media reports suggest that at least 121 Tibetans have immolated themselves since 2001 in China to protest against the policies of the Beijing against many regions in Tibet and surrounding areas, where large populations are said to be living. If this is not enough, there have been many instances, where Tibetan Buddhist monasteries have been put under surveillance and the inmates subjected to raids by the security forces of China under one pretext or the other. His Holiness Dalai Lama, who is based in India, says he is merely seeking greater autonomy for his Himalayan homeland.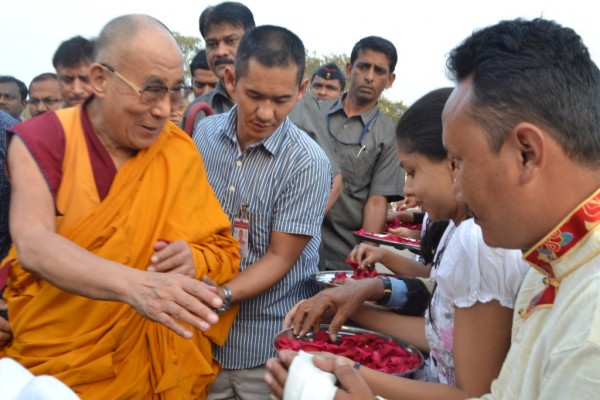 Tensions have mounted between Tibet and China since 2008, after riots that broke out in the Tibet Autonomous Region and the Tibetan parts of China, which led to a government crackdown. While speaking, His Holiness Dalai Lama also spoke about corruption and called it a form of violence.
"If anyone who really believes (in) god or Buddha or Dharma (then) they must carry their principles 24-7, so corruption is a form of violence, exploitation so therefore there are two choices, you either believe in spirituality, truth or forget these things and (just worry) about money," he said. The Dalai Lama was in Nagpur to meet with Indian Buddhists.
During his visit to the Deeksha Bhoomi, he said that I love Dr Ambedkar, because he spread Buddhism and fought for the rights of the poor and needy in India. His Holiness Dalai Lama said that Lord Gautama Buddha said more than 2600 years ago that one should not follow him blindly. Instead one should think and based on reason and facts alone should one follow the religion. Dalai Lama said that many scientists along with believe that Buddhism is scientifically sound and one should investigate all facts before putting it into action. He added that many old rituals are necessary for the humanity and for developing tolerance and coexistence. The philosophies of Buddhism are best known and spread from Nalanda Traditions. Buddhism is not just a religion but academic in nature. All Indians must know Buddhism.