Nagpur.
In another gruesome accident, three women from Lodha Family hailing from Dhamtari in Chhatisgarh were killed in a road mishap which occurred at Near Kapsi Bridge on Bhandara Road late in the night at around 11:10 pm on April 23, 2016.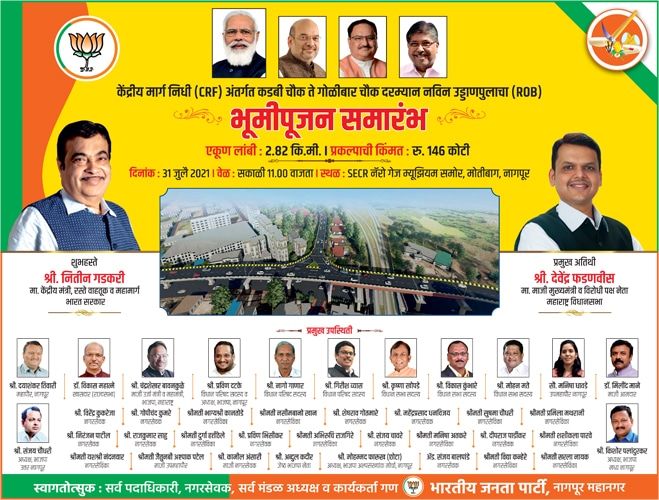 According to sources, the Lodha family was travelling in the Innova SUV car bearing RTO No. CG/A0587/ F-7000 and coming towards Nagpur. A tipper Truck going on the same direction hit the innova from the side causing the car to go crashing in the trench on the side of the road.
After hitting the Innova car, even the Tipper Truck lost balance and fell into the trench on the other side of the road.
On receiving information cops of Nandanvan Police Station rushed to the spot and were actively involved in the rescue mission. The driver of the Innova car had to be extricated by cutting open the door.
Three women of the Lodha family were killed in this mishap.
The names of the deceased are
Shakuntala Lodha
Usha Lodha and
Nirmala Subhash Lodha
The injured include
Apeksha Lodha
Prashant Lodha
Dhrishti Lodha
Shreya Lodha
Shreshta Lodha and
Raman Lodha
These injured have been shifted to Rahate Hospital on Central Avenue Road. One of the girl children of the Lodha family is said to be very critical.
On learning about the incident, a big crowd gathered in front of Rahate Hospital.
Till the time of filing the report, further details are awaited.