Three-storey Building Collapses in Delhi's Ashok Vihar Phase 3, Nine Rescued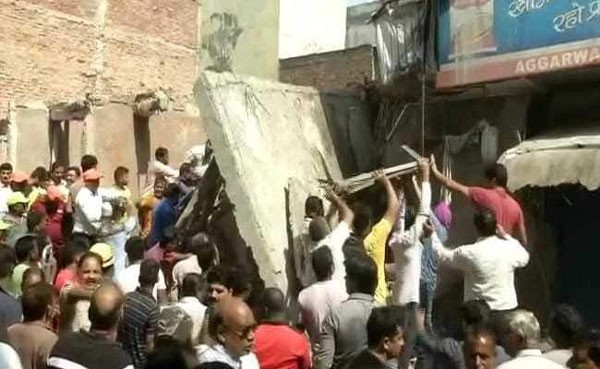 New Delhi: A three-storey building collapsed near Sawan Park in Ashok Vihar Phase 3 in New Delhi on Wednesday. The incident took place close to Satyawati College in North Delhi. At least nine people out of three are children have been rescued.
At least two teams of National Disaster Response Force (NDRF) have been mobilised for rescuing the people who have been trapped. The cause of the building collapse could not be ascertained. A rescue operation is currently underway.