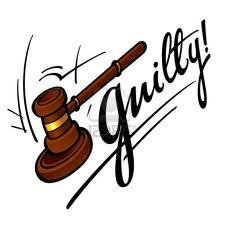 Nagpur News : Three men were sentenced to life imprisonment in the murder case of Rakesh Sahoo, a resident of Lodhipura in Bajeria.
JMFC S B Mohod handed the sentence to Pramod Sahoo, 35, Mukesh Shivhare, 32, and Rajkumar Wankhede who were held guilty for the murder of Sahoo in December 7, 2012. Sahoo was having an affair with Pramod's niece. Pramod was against the relationship and thus he planned the murder with Shivhare, Wankhede and a minor.
On December 7, the youths attacked Shivhare near his residence at Bajeria and then took him to Kalmeshwar in a car. Sahoo was again stabbed to death at Kalmeshwar and his body was thrown along the road side.
Statements of 21 eye-witnesses and DNA reports of blood stained car seat cover, knife and the deceased's clothes helped to bring conviction.