Three police constables suspended over assumptions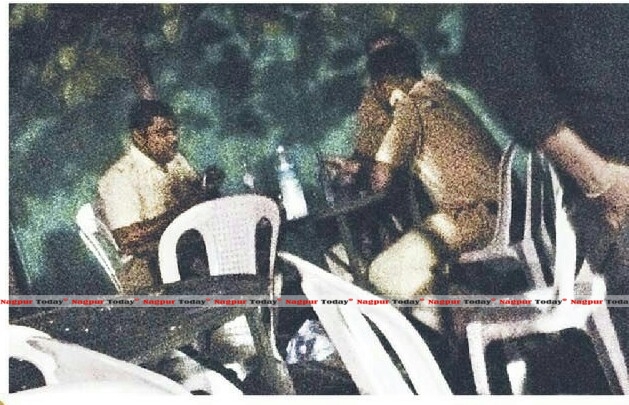 Nagpur: In what could be termed as injustice, acting on partial information and without hearing the other side, Deputy Commissioner of Police Shailesh Balkawde has suspended three constables after taking the directives of his superiors on October 20, 2015. The three police constables were identified as Vinod Sejud, Mukesh Kannake and Amit Checke.
According to reliable sources, the three police constables attached to Sitabuldi Police Station had come to eat their dinner at Samadhan Saoji Restaurant in Bajaj Nagar. The three police constables were in uniform. Unknown to them, some Police Officers too were allegedly consuming liquor and eating dinner in the same Samadhan Saoji Restaurant at a few distance away from where the constables were seated. Some of the waiters while speaking to Nagpur Today said that the Police Officers too were in uniform but had worn a civil shirt over their uniform.
Since Samadhan Saoji Restaurant falls in the jurisdiction of Sitabuldi Police Station, the owner and the waiters knew the three police constables. This ensured that they were getting a good service which included prompt serving of the food material that they had ordered and the cooler moved in their direction etc.
This prompt service for the three constables irked the Police Officers who apparently were not getting the same treatment and service from the waiters. This hurt their ego. The Police Officers were seated along with a cloth merchant and an Advocate and were allegedly consuming liquor.
With their ego hurt, one of the officers decided to show the constables their place and had allegedly taken photographs on mobile putting off the flash. The police officer had allegedly sent the photograph to Assistant Commissioner of Police and Deputy Commissioner of Police. A crime reporter of a national media too received the picture.
The media personnel had allegedly ignored to enquire into what had actually transpired and printed a news item which was based on partial information provided by some police officers which claimed that the constables were consuming liquor while in uniform. Taking the seriousness of the matter and the way the image of police constables in the city is getting blemished, Deputy Commissioner of Police Shailesh Balkawde has suspended three constables on October 20, 2015 has suspended the three constables.
Adverse action of such actions
It is hardly a week since a Police Inspector in the state had succumbed to such pressure and committed suicide. Everybody knows that the policemen work in very adverse situations and conditions and are very susceptible to committing suicide. Why is it that without a proper hearing and investigation penal actions are taken against policemen? Taking out personal vendetta and ego-satisfying actions may cause adverse effects to the morale of the policemen.