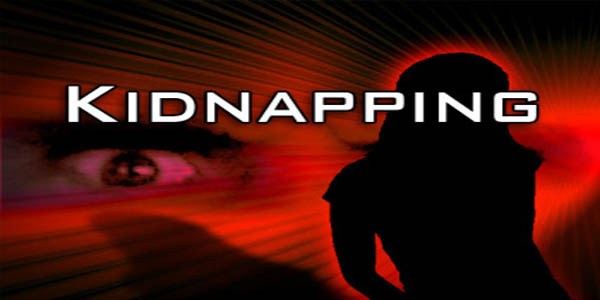 Nagpur News: The Nagpur city, it appears, has come into the grip of kidnappers and ransom demanders on the lines of metro or other cities across the country if the growing incidents of this kind is an apt yardstick.
According to police, the kidnapping incidents were reported from Gittikhadan and Pachpaoli areas of Nagpur. Two boys and girl were kidnapped. All of them were playing nearby their houses. In the first incident, a 4-year old boy Durgesh Vitthal Khapekar, resident of Sambhaji Kasar Mohalla, Dhivarpura, was kidnapped when he had gone to neighbour's house and was playing with Kailash Gokhale (5). At the same time some unidentified persons lifted both Durgesh and Kailash and disappeared from the spot.
The panicked parents of both Durgesh and Kailash, after finding them nowhere near the house after the lapse of many hours, approached the Pachpaoli  Police Station and lodged missing complaints with them. The Pachpaoli police sensing the seriousness of the matter immediately flashed the messages to all the police stations in Nagpur. The significant act of Pachpaoli police bore fruits as the kidnappers developed cold feet after seeing policemen in every other areas. Now, this time, the panicked criminals deserted both Durgesh and Kailash in Jaripatka area leaving them crying loudly. The loud cry of both boys attracted the attention of nearby people and they informed the Jaripatka police, who in turn, too custody of Durgesh and Kailash. After some time, both the boys were handed over to the worried parents thus ending the drama on a happy note.
However, the girl has not been lucky enough as the boys were. The girl Anu Wadhve (7), a resident of Deepak Nagra Gond Mohalla, Surendragarh, was kidnapped while she was playing in front of her house in the evening. Her mother Rani Wadhve, who was cooking food, discovered late in the evening that Anu was nowhere near the house. Rani went on searching Anu at neighbours and other places but could not find Anu. The mother, gripped by horrible worry, finally rushed to Gittikhadan Police Station and lodged a complaint on missing Anu. After  booking the unidentified kidnappers police have launched a massive hunt for Anu, and till the filing of this report she has not been found by police.