The criminals had forcibly entered Shanti Jewellers located at Neelam Chambers in Tehsil area and looted gold ornaments worth Rs 3,00,000 at gun-point. However, the same gun proved the criminals'  nemesis as one of the robbers  tried to sell the hot stuff in Navi Mumbai. But could not sell as police nabbed him, and then informed the Nagpur police about the prized catch.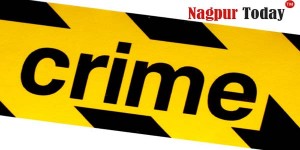 Nagpur News: Crime never pays. It returns back and hits the perpetrator where it hurts most. The freedom.
Tehsil police blew off the criminal cover and nabbed three robbers who had forcibly entered an establishment of gold ornament maker and looted jewellery worth Rs 3,00,000 at gun point two months ago.
According to police, the three looters Shahzad Rafiq Sheikh (31), native of Vaigaon, Chamorshi , Sarfaraz alias Bablu Bengali Amjad Ali Sheikh (23), native Gram Narit, District Howrah, and Imam Sujat Khan (27), native of Gaigaon (Balapur) conspired and made their forced entry in the Shanti Jewellers located in Neelam Chambers coming under jurisdiction of Tehsil Police Station on May 22. They threatened the persons present there and relieved Shanti Jewellers of gold ornaments weighing 122 grams worth Rs 3,00,000 at gun point.
However, Shahzad Rafiq started feeling the heat of the gun, and tried to get rid of the pistol. He tried to dispose of the gun by selling it in Navi Mumbai. But could not succeed as the Navi Mumbai Crime Branch arrested him "gun-handed".  Police recovered 2 pistols and a revolver from him, and, tipped off Nagpur police about the prized catch. Tehsil police Inspector Mujawar, Police Sub-Inspector, and a team of policemen immediately went to Mumbai and took the custody of Shahzad. The custody of Shahzad proved handy for Nagpur police as they succeeded in arresting Sarfaraz and Imam Khan also from Akola District. Police recovered 100 grams of gold ornament from them. The same gun proved the criminals' nemesis.
Shahzad is hardcore criminal and a history-sheeter, police said. Tehsil police are grilling the three accused. Police don't rule out involvement of the three goons in other robbing incidents, and even, shoot outs in the past year or two.