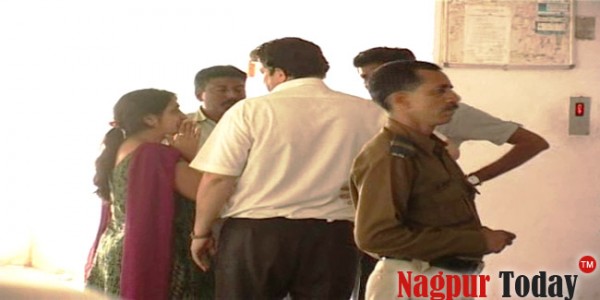 Nagpur News : Assuring to free her family from black magic and superstitious powers, three eunuchs duped a 40-year-old woman of cash and valuables worth Rs 2.3 lakhs. Interestingly, Deepti Choubey is a daughter-in-law of Umesh Choubey, who runs Andhshraddha Nirmulan Samiti and motivates people not to believe in superstition.
Deepti owns a boutique at her NIT Sankul residence on Hill road while her husband, Prakash is a contractor. She told  Nagpur Today that the eunuchs assured her of bringing goodwill for her husband's business and her family and thus she welcomed them home.
"They told me that my family is cursed of some black magic and ghosts and claimed that they knew some super natural powers to curb them. Since I am very religious, I welcomed them home," said Deepti regretting herself that it was the biggest mistake she had ever done. She claimed that she was hypnotised by the eunuchs who offered her salty water.
Around 11 am, three eunuchs walked into NIT Sankul's C-wing. However, the watchman didn't stop them. He told police that the eunuchs were so well dressed that he thought they are guest at somebody's house.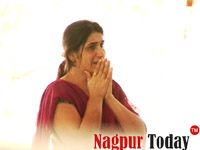 "CCTV is installed in the apartment but its not working from last eight days. We will be drawing sketches of the accused on the description told by the victim and other residents," said senior police inspector Anil Kathkhede from Ambazari police station. He informed that they have so far brought around ten eunuchs from nearby areas but the victim claimed that none of them matched with those three.
Police said that the eunuchs had gone at all the houses of the building. Some of them gave the money while few sent them back. Before targeting Choubey's house, two of them had first knocked their neighbour's house who gave them Rs 100. Believing them, the neighbouring woman immediately informed Deepti.
"Both the eunuchs told that their third partner knew some strong power to curb problems and bring success. They called him and I asked them to come home for a tea. But the third eunuch asked me to take bath first," said Deepti in her police statement.
Interestingly, while Deepti took the bath, the eunuchs waited at the house. One of them asked her to bring a glass of water and salt. "They mixed the salt in the water and asked her to drank," said police.
The third eunuch feared Deepti that her family is cursed of some black magic and. He suggested her to perform some puja at crematorium. Police said that first one of them asked for Rs 700 and returned it after performing some rituals.
Later, they told her to bring her valuables and all the cash available in the house. She was asked to keep all the valuables and cash in a piece of cloth. Before leaving, they took the cash saying that they will return after performing some rituals at the crematorium.
They even asked Deepti not to eat, drink and leave the house for half-an-hour. Few minutes passed after the eunuchs left home, Deepti realised that she was robbed.
"I ran to catch them but it was too late. The guard told that they went in an auto rickshaw," she said.