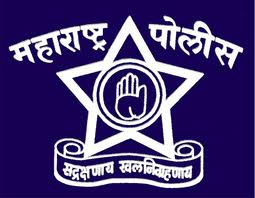 Nagpur News: With public resentment against eve teasers at a boiling point in light of recent, shocking events in the city and in New Delhi, three separate complaints of eve teasing and sexual harassment were filed in the city last night.
In the first case, a twenty year old girl was crossing the SPANCO office on Katol Raod on foot to visit her aunt, when thirty year old Ekta Nagar resident Ravi Michael Silvester and twenty two year old Mangalwari Bazar resident Sagar Shubhash Meshram forced her into a Maruti Van (MZV 7821) and tried to compel her to marry Sylvester, molesting her in the process. They let her go when she strongly resisted, though only after threatening to kill her and her parents if she spoke of the incident to anyone. The girl filed a complaint with Gittikhadan Police, and Police Sub- Inspector Patil has registered a case under Sections 363, 354, and 34 of the Indian Penal Code. The accused molesters are yet to be arrested, and further investigations are on.
In the second case, a twenty five year old was driving her two- wheeler when she parked beside LIC Building to take a phone call. A twenty year old boy who was eating poha at a stall nearby passed some lewd comments at her, whereupon she called her brother to the spot. In the midst of the verbal spat that ensued, the accused hit both the girl and her brother and ran away. The girl filed a complaint at Sadar police station.
In the most schocking incident of all, a fifty five year old man filed a complaint against fifty five year old Manewada resident Ismail Jabbar Shekh, for having harassed and molested his six year old granddaughter at a wedding reception at Hotel Heritage Lawns. The girl reportedly ran to her grandfather to complain about Shekh, who had made her sit beside him under pretext of talking to her. On the basis of her grandfather's complaint at Sadar police station, Police Sub- Inspector Wankhede filed a case under Section 354 of the Indian Penal Code.