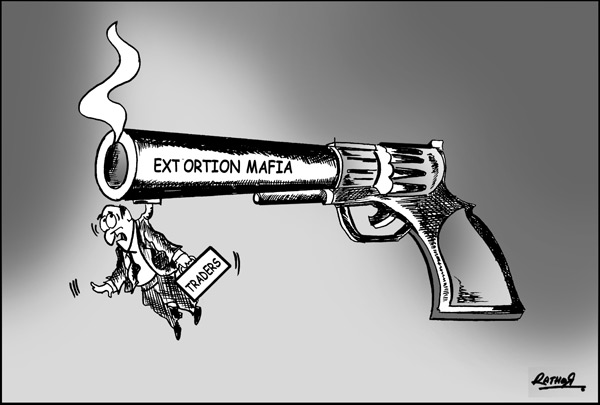 Nagpur News: Nandanvan Police have arrested three youths for money extortion, abusing and threatening the women at their grocery shop, The goons reportedly asked for money from the woman and her mother-in-law. Upon refusing to relent to the undue demand of the goons, the women bore the brunt as the youths thrashed and abused them. They also damaged the glass showcase and threatened the women of dire consequences if they would not provide "hafta" to them.
The women Sangeeta Sanjay Ghatode, aged 30 years and her mother-in-law Kamlabai Udaramji run the small grocery shop annexed to their house in Jai Jalaram Society at Wathoda layout.
The three accused included 18 years old Gaurav Rameshrao Mahurkar, a resident of Kharbi, Sameer Jitendra Wat of Lakdipul, Kotwali and Askhay Bhimrao Choudhary of Sahkar Nagar, Nandanvan.
The three reached the shop on their scooter and asked from the women an amount of Rs 500 as hafta. However, both Sangeeta and Kamlabai refused to heed their demand upon which the youth pushed the elder lady and abused Sangeeta threatening her of not letting the shop run till they provide the money. Police have arrested the youth under section 385, 427 and 34, IPC. The accused are being interrogated further.