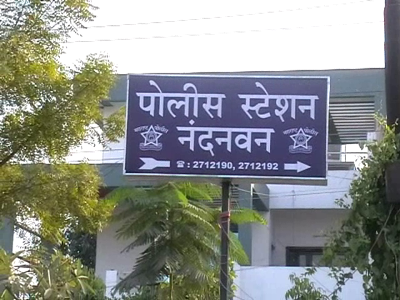 Nagpur News:
Nandanvan police have arrested three youths who had gone rampage by their actions of extortion, threatening to kill the victim and also the onlookers.
According to police, the victim Purshottam Metharam Motwani (60), resident of Plot No. 19, K T Nagar, Katol Road, Nagpur, and the owner of Ambika Bar, Vathoda Road, left his bar for some work at about 7.30 pm on August 10. He proceeded towards Sapna Bar. At the same time, three youths accosted him in front of Ambika Bar and caught hold of Purshottam's collar and one of them whipped out a knife and put it on his neck. The accused youths resorted to abusing the victim and threatened him with words "Buddhe tune meri shikayat Lakadganj Police Station me kuen dali thi. Uske jamanat ke liye 20,000 rupaye nahi to tera aur tere ladke ka game baja denge" (Buddhe, why did you lodge complaint against him in Lakadganj Police Station. Give Rs 20,000 for bail or we will kill you and your son). At the same time, one of the accused youths snatched Rs 2,500 from Purshottam's pocket.
The criminals then threatened the onlookers with words "Bhago nahi to chaku ghusad dunga" (Run away from here otherwise will stab you). The goons warned Purshottam to hand over the money by August 15 or they will kill him.
The panicky Purshottam Metharam Motwani rushed to Nandanvan Police Station and lodged a complaint against the accused youths Rashid Jasim Khan (25) resident of Hiwri Nagar, Sheikh Irfan Mustafa (21), resident of Plot No. 337 Deshpanded Layout, Lalit Laxman Gaikwad (26) resident of Hiwri Nagar and their one unidentified accomplice. The Nandanvan PSI Bobde booked the accused under Sections 392, 385, 386, 394, 506 (B) and 34 of IPC and arrested  Rashid Jasim Khan, Sheikh Irfan Mustafa and Lalit Laxman Gaikwad. Police are searching for the unidentified accused.