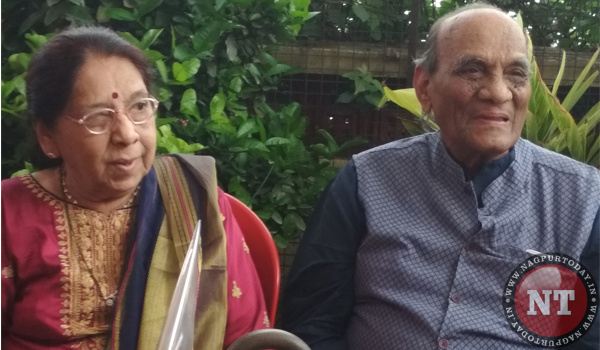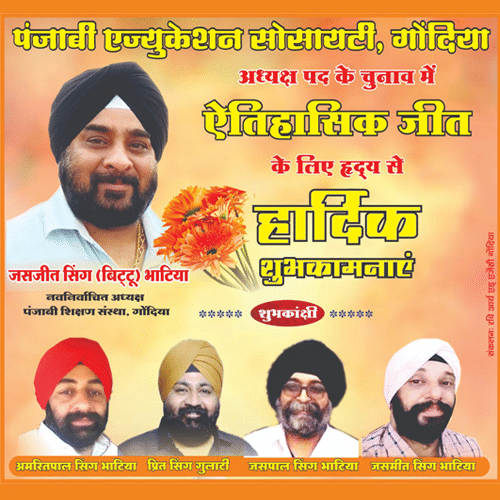 Kesheo, just turned 93 on 1st July 2018. His family had planned a get together on the momentous occasion which he enjoyed hugely. His amazing zeal for life and meeting people would shame someone decades younger.
But there is one person, who manages to keep up with him: his wife Kumudini. She turned 84 in March this year.
Both are very fit and active for their age. For any age in fact! Kesheo does not suffer from anything, neither blood pressure, nor diabetes, nor arthritis or other old age ailments like Alzheimer, Parkinsons etc. Kumud is slightly more fragile, having both B.P. and recently acquired diabetes along with thyroid deficiency. Her eyesight is failing due to Retinopathy, but despite all this she still rules the roost and is queen of all she surveys!
Last week they both dropped a bomb shell on their only child, a daughter…
"We have decided to do 'Deh Dan' – Body Donation. We have found out everything about it; call this man – Ramesh Satpute – he runs an NGO that looks after it."
The topic seemed morbid and depressing, but their daughter obliged and called Satpute.
Satpute has been running an organization enabling people to donate bodies for the last 2 decades in Nagpur. He learnt of the trend in Pune first, and decided to introduce it to Nagpur.
He has had over 1500 people sign up for it since then… not a huge number in 20 years, but definitely encouraging.
Why Body Donation?
We are all aware that Medical college students need 'dead bodies' called 'cadavers' to study Anatomy in detail. It is a compulsory and basic subject of medical science.
The study of Anatomy is very old, it began way back in 1600 B.C. Nomenclature, methods and applications for the study of anatomy all date back to the Greeks. But the earlier studies were all based on dissecting animals.
There are later anecdotes that Scientists and physicians like Hippocrates and Aristotle 'stole' bodies from
burial grounds to further their studies. Gradually a practice began of using 'unwanted bodies' or bodies that
no one wanted to claim to study details of the body like organs, their functions and skeleton structure.
Medical studies have progressed vastly since then world over, but in India Medical students are
still largely dependent on bodies of beggars, homeless people and such who live and die
anonymously. No one comes forward to claim them. These bodies are often diseased and so wasted
that they are not fit for preserving.
In Maharashtra, which has always been a progressive state, the first well known public figure who donated
his body for Medical studies was Shantanu Kirloskar, the doyen of the Kirloskar group.
Many celebrities like Amir Khan and his wife Kiran Rao have willed 'to donate any and every organ of their
body'. Recently Priyanka Chopra also took that pledge.
Lakhs have donated eyes… though the waiting list for 'eyes' still stands at 30 lakhs in India now!!!
Shouldn't it be a shame for a populous country like India that so many blind people could be helped,
but aren't??
When one pledges body donation, it follows automatically that their eyes, their skin and any
other organ that can be utilized will be done so.
Then the rest of the body is embalmed and preserved for study of Anatomy.
Many Indians, who pledge their organs, shy away from Body Donation because of religious beliefs
and practises. For instance, Hindus lay great emphasis on funeral rites like who may light the funeral
pyre, the rituals that are to be followed while doing it and then other rituals that follow for 13 days.
Concluding with 'pind dan' where offering is made to crows.
One could write a whole thesis on such practises followed by Hindus on a parent's or close relative's
death.
Donating a body, breaks the whole connection with 'funerals'. But as Satpute explains,
for the religious minded there are ways specified in our ancient scriptures where a 'make believe' body can be constructed, cremated and then all rituals followed.
But both Kumudini and Kesheo do not want such rituals followed at all.
They are very rational and scientific in their beliefs.
"Once we are gone, we are gone. We have lived long and happy lives and all such after-death rituals hold no meaning for us."
They have told their daughter that she is free to commemorate them in any way she wants, but
body donation is their own wish and it should be honoured.
I will be honoured to carry forward this 'living wish' of theirs – because Kesheo and Kumudini are my parents. Yes, my father is Kesheo well known in Nagpur as Dr. K.S. Yawalkar, author of numerous authoritative books on agriculture and Founder of Yawalkar Pesticides an agro chemicals company he began way back in 1962. He has many feathers in his cap like being appointed as Director of Bank of Maharashtra after banks were nationalized and then going on to becoming Director of IDBI too and many private companies.
His work in the social sector is very large too. Too lengthy to be listed here.
Both my parents have been way ahead of their times always and trodden the path less traveled.
He was one of the first persons to go for Doctorate studies in Agriculture to USA just after India gained independence. (Mostly on Fulbright Scholarship because being son of a poor farmer, they did not have wherewithal to sponsor such costly education.)This act of his brought him lots of accolades and brick bats too. There was a custom those days to religiously 'ostracize' those people who traveled the 'seven seas' away from India. "Dharam bhrast ho gaya" people would say!
Then in 1954, he returned to India forsaking a job with FAO, a body of the UN, to be with his dying father. Soon after, he again rubbed many relatives the wrong way by going in for inter-sub caste wedding with a girl from Mumbai. (Yes, people were, and still are very conscious of not just religion and caste but even sub-caste while solemnizing weddings.)
Kumudini, my mother was a girl he chose because she was not just college educated, a Science graduate but a post graduate who has studied Occupational Science from KEM way back in 1953. Eldest daughter of a Police Officer, she later went to specialize in her O.T. studies to New York, after marriage and after motherhood. (I was just 2 then, but all my relatives on both sides willingly volunteered to look after me in her absence.)
But what I am immensely proud of is that both chose to come back to India despite having opportunities to settle in USA. Not just that, in 1962, my father left a very cushy, prestigious and secure job in IARI , Delhi to come to Nagpur, an industrially undeveloped area, and begin a Fertilizers and Pesticides factory to benefit farmers of Vidarbha. I have been witness to the many hurdles and road blocks they faced, yet kept the company on a growth path.
Apart from their worldly success, both are very broadminded, generous, kind and philanthropic at heart. The way I see it, many pursue wealth, and riches in their life time; these two have collected good will and good wishes in plenty. In that respect they are the richest people I have seen!
Therefore this last decision of theirs does not surprise me at all.
There will, will be done. That way they will live on forever and hopefully inspire a lot of other people too.
Aai Kaka, I am so proud of you today!!!
– Sunita Mudaliar